PROUDLY SERVING SOUTHEAST TEXAS
Termite Treatment Service in Houston
Now Included as Part of Our Healthy Home Package!
Did you know that Houston is an area of high risk for termite infestations in Texas? If you suspect a termite infestation in your home, you should contact an exterminator immediately, in fact, ongoing termite control and monitoring should be part of any routine pest control in Houston! Termites are complex creatures that operate in a caste system -- with reproductives, soldiers, and workers all having different purposes that could affect your home. As extremely social creatures, termites aren't a fight you want to be up against on your own. Some of the most common signs of a termite infestation include:
Small tunnels made out of soil or dirt 
Blowholes in trees around your home
Discarded wings around windowsills 
Swarmers (that look like flying ants) near lights
Sagging floors and hollow wood
At EnvironCon Pest Control, we provide both a one-time perimeter treatment that includes a one-year renewable warranty, and a recurring program that covers Termites and a number of household pests. Our treatments are approved by the Texas Department of Agriculture, and our local technicians are all licensed by the state after going through comprehensive training held by EnviroCon's very own onsite Certified Associate Entomologists as well as Texas A&M AgriLife services.
Get a Termite Inspection Today
Because termites can survive treatments if they're misidentified, it's important to let a professional properly identify the type of termite damaging your home. There are several termite species found in Texas, including Drywood, Dampwood, Formosan, and Subterranean Termites. If you suspect an infestation but aren't sure what species of termites you may be up against, call us today for a termite inspection at 281-215-3151.
CONTACT US NOW TO SCHEDULE AN INSPECTION!
What to Expect When We Arrive at Your Home
Regular service includes a termiticide application to the foundation three times a year.
Spot treatment for active termites is included in the program at no additional charge.
One-time termite perimeter treatment is available with a one-year renewable warranty.
Free termite inspection is required for treatment and no charge for the inspection.
If termites are suspected, a termite inspection is required.
We identify the type of termite and determine if treatment is possible.
Technician evaluates the issue on-site and may perform additional treatments if needed.
For one-time perimeter treatment, a technician will inspect the house for free and provide the necessary documents.
HHP program is offered as a long-term solution, with termite product rotation.
For severe infestations, customers may be advised to contact tenting treatment companies (we do not provide this service).
Image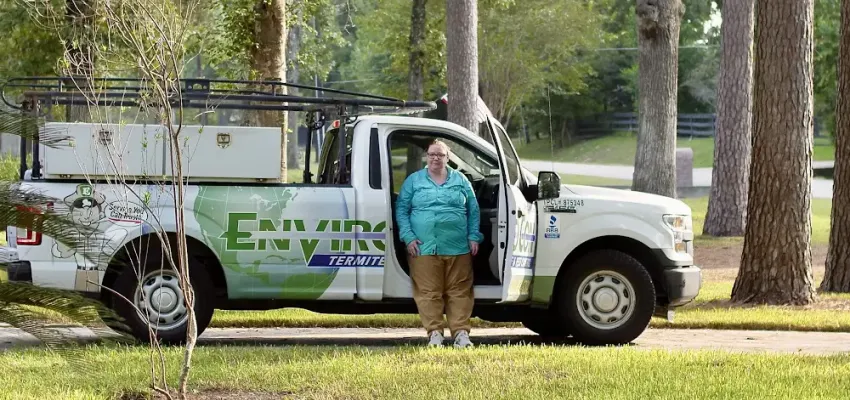 Our Non-Fumigation Alternatives
Here at EnviroCon Pest Control, our termite extermination process is designed with you and your safety top of mind. As an environmentally-friendly pest control company, EnviroCon is proud to offer no-tent treatments to eliminate termites -- which are a minimally-invasive way to eliminate termites without harsh chemicals. What are the benefits of no-tent treatments? 
Because we don't use fumigation, this means you don't have to leave the comfort of your home.
You also don't have to worry about damaging your home or its belongings with chemicals or fumigants.
Our no-tenting treatment options kill existing termites and prevent others from inhabiting your home.
Satisfaction Guarantee With Our Termite Warranty
The best part of our termite services? We guarantee all of our termite treatments with a full twelve-month warranty. A single treatment typically eliminates your termite problem and is guaranteed to keep your home free from these destructive pests for a full year. If you think your home may be infested by termites, don't wait any longer -- give us a call today to get started.
Image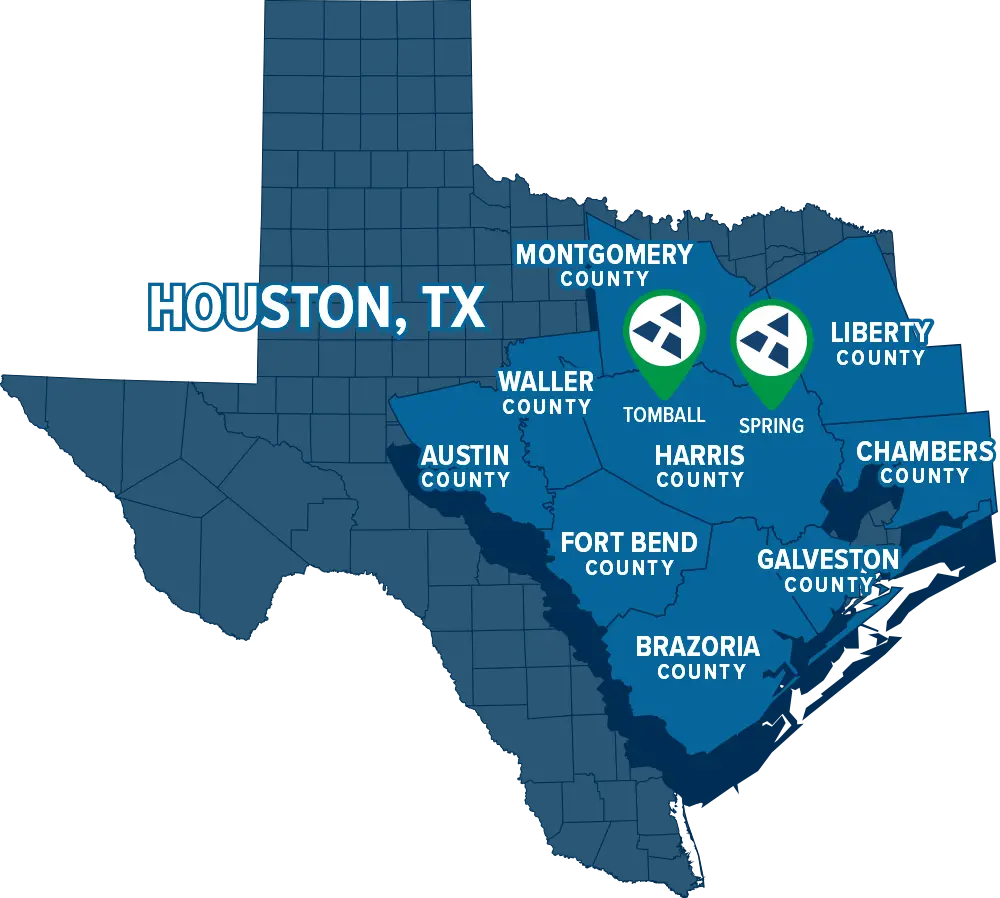 Don't Live In Houston? We Can Still Help.
Don't live in Houston city limits? No problem - we provide our termite services all around the greater Houston metro area, including the following areas and more: