PROUDLY SERVING SOUTHEAST TEXAS
Lawn Pest Control in Houston
While most Texans have routine general pest control for their homes, many neglect to take care of outdoor pests until it's too late. Mosquitoes, fire ants, fleas, and ticks aren't just a nuisance--they're also a real threat to the health and safety of your loved ones. These lawn insects can carry and transmit several illnesses that can negatively affect your family and pet's health. Some of the most common mosquito and tick-borne viruses include: 
Zika Virus
Malaria
West Nile Virus
Lyme Disease
Yellow Fever
And even more
Fire Ants are Extremely Dangerous Too
Mosquitoes, fleas, and ticks aren't the only threat to your family--fire ants are especially common in our area and are known to cause extremely painful bites. They can typically be identified by their large, sandy mounds, and their colonies can grow to contain several hundred thousand ants, including a queen. They are attracted to dry and sunny areas - just like your lawn! Let the experts at EnviroCon add an extra layer of protection to your backyard so you can reduce the chances of getting bit by these aggressive insects. Through targeted, year-round treatments, we can greatly reduce the mosquito, flea, tick, AND ant population in your backyard!
Image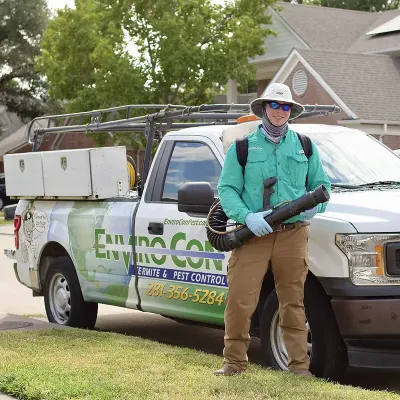 Get Rid of Mosquitoes and Other Lawn Pests
Here at EnviroCon Pest Control, we want you to enjoy your yard as much as possible! What better way to enjoy your time outside than without drones of mosquitoes, fleas, and ticks? We offer professional monthly treatments that will eliminate the existing population in your yard and prevent future ones from attacking. Here's how our process works:
First, we'll visit your home to determine exactly where mosquitoes, fleas, and ticks are living and breeding.
During this inspection, we'll identify high-volume areas and create a customized treatment plan to eliminate them. 
From there, we'll treat your backyard with an eco-friendly misting application that targets your trees, shrubs, and turf. 
We'll return to treat your home on a monthly basis to ensure mosquitoes, fleas, and ticks stay far away!
Should these pests persist in between visits, simply give us a call and we'll come back to re-treat your home for free!
Get a Free Month of Service
When you think of nice weather, do you think of cookouts, barbecues, and relaxation outside? Wouldn't it be great if you could do all of that without pesky bugs disturbing you? With EnviroCon's professional mosquito, flea, and tick treatments, you can take full advantage of the beautiful weather in Texas. We'll get rid of the pests so you can sit back, relax, and enjoy your backyard to the fullest. What's more, if you sign up for our SafeLawn package, we'll give you your first month of service FOR FREE!
Locally-Owned, Eco-Friendly Company
With so many options for lawn insect control in the area, you're probably wondering you should choose EnviroCon Pest Control of greater Houston. We'll tell you why:
We believe in treating our customers like family. You can expect nothing but the best service possible every time we visit your home.
We're a small, locally-owned company here in Texas, so we take pride in helping our neighbors and protecting their homes. 
We think pest control should be hassle-free, so we offer 24-hour phone lines and next-day service to provide you with fast relief.
We are passionate about protecting the environment, so you can rest easy knowing our services are eco-friendly and minimally invasive.
We consider ourselves experts in our industry. We've been in business for several decades and have certified entomologists on staff.
With over 680 reviews and a 5.0 rating on Google+, we're one of the highest-rated pest control companies in the area. 
Image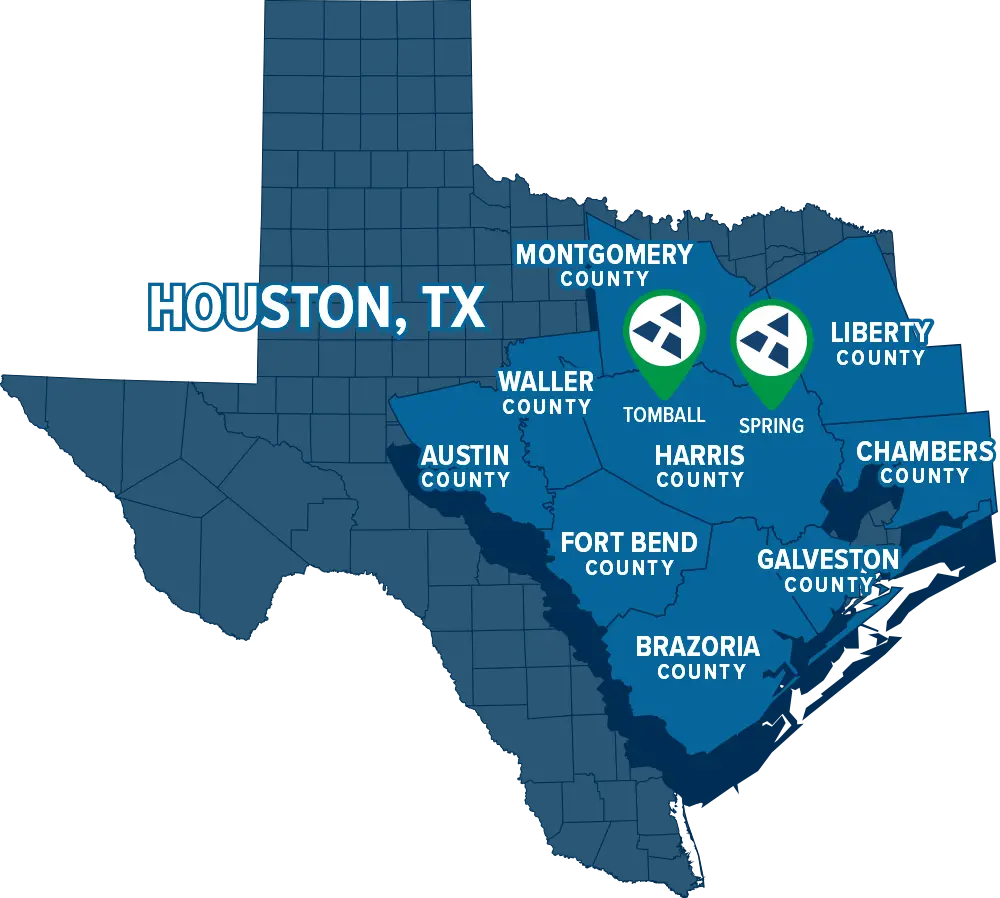 Don't Live In Houston? We Can Still Help.
Lawn insect treatments can vary city by city based on a variety of factors, including government restrictions. Learn more about what lawn pest control service we offer in your city: