Same-day Pest Control in Conroe For Only $41/Month!
You put a lot of time and energy into making your house a home, but that doesn't mean you have to share it with unwelcome pests. Let EnviroCon's pest control in Conroe, TX protect your home from infestations and deliver the same-day pest control relief you deserve.
What kind of problem are you having? Select all that apply.
Pest Control in Conroe
Settled right in the middle of Montgomery County, Conroe is a beautiful place to live. When you're lucky enough to live in a city as rich with history and culture as Conroe is, it's no wonder so many pests are attracted to settling down here, too! You shouldn't have to put up with your home being taken over by an infestation, let our pest control experts Conroe exterminators provide you and your loved ones with the best pest control in Conroe.
Services We Provide in Your Area
Image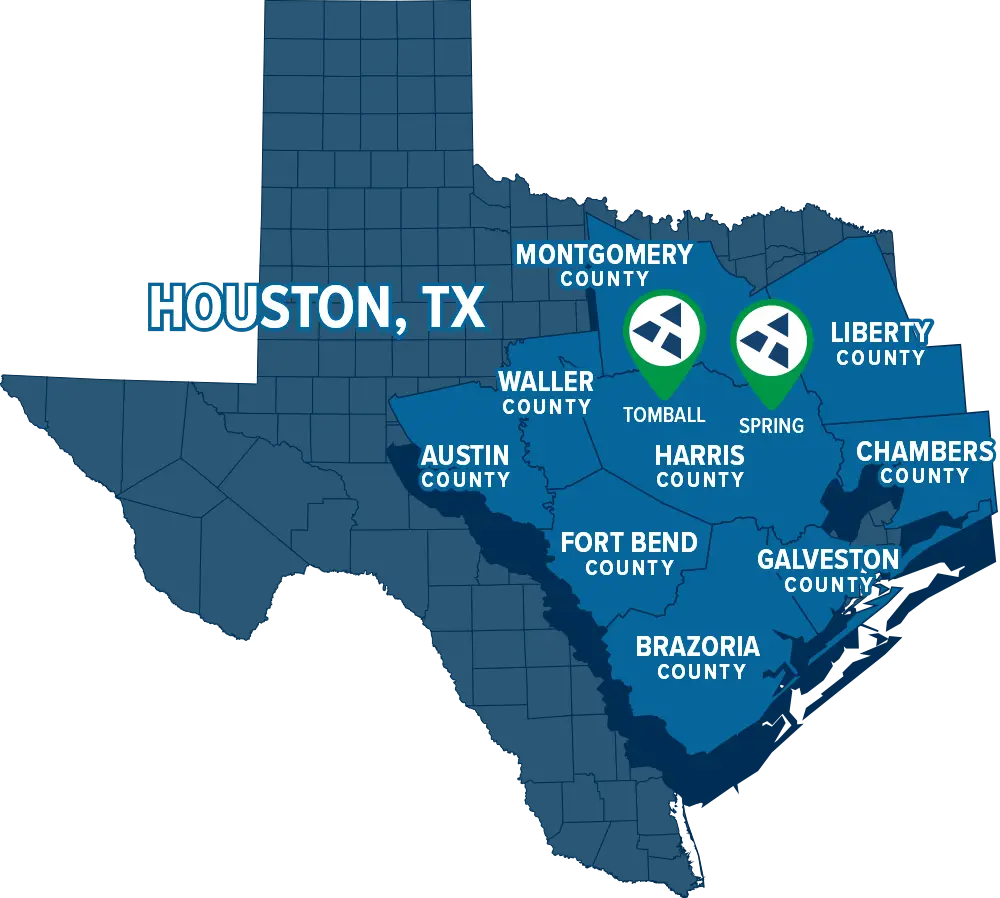 General Residential Pest Control in Conroe
Image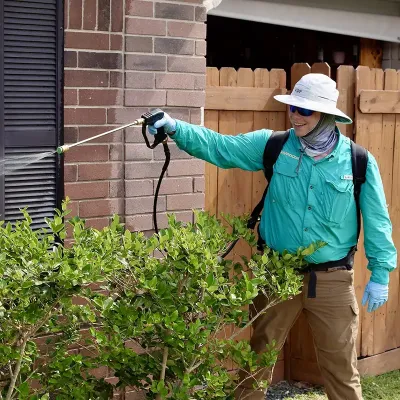 We understand how frustrating it can be to discover unwanted pests have been secretly invading your home, which is why we provide same day service for fast and effective relief from all common pests. That's just one of the many benefits of teaming up with EnviroCon to tackle your Conroe pest control problems. You'll also receive:
We offer same-day pest control services!
A thorough inspection of your home to identify the source and extent of your infestation from our pest control experts.
Transparent communication from our knowledgeable exterminators throughout the entire process.
A custom treatment plan designed to suit the unique needs of your home and family.
Recurring follow-up visits to ensure your home stays pest-free for good!
REDEEM $100 OFF YOUR PEST TREATMENT!
24 Hour Phones For Your Convenience
Here at Envirocon we believe pest control in Conroe should be as convenient and worry-free as possible. That's why we provide all our customers with exceptionally fast service, 24-hour phone lines, and a variety of exclusive discounts! What are you waiting for? Experience what a pest-free home feels like when you call EnviroCon and our pest control professionals today!
Termite Exterminator in Conroe
Termites are infamous pests, best known for their ability to cause massive amounts of damage to your home that very few other pests can. The biggest signs of a termite infestation include obvious mud tubes throughout your home, discarded wings around windowsills, hollow-sounding wood, and sagging ceilings. Do any of these signs sound familiar? If the answer is yes, you should give us a call ASAP to schedule a professional inspection and termite treatment plan to prevent extensive damage.
Whether you're currently battling a termite infestation or just want to take preventative measures, EnviroCon has your solution. When you partner with us, our friendly termite exterminators in Conroe will:
Perform a thorough termite inspection of your home
Determine the species of termite and the extent of the infestation
Utilize family-friendly methods that are tailored to your home to eliminate any current termite infestation
Guarantee a full year of protection against termites
It's time to protect your home and your family from any damages that can be caused by termites! Team up with the termite professionals here at EnviroCon and we'll protect your home current and future termites!
Family-Friendly Extermination For Just $250
Treating for termites used to mean using harsh fumigants and other dangerous products that are not only tough on termites but also your loved ones. Here at EnviroCon, we're proud to offer non-fumigation alternatives for Conroe termite extermination that keep your family safe without sacrificing effectiveness. Additionally, our products are all EPA-approved and eco-friendly, so you can be both termite-free and guilt-free!
In addition to being family and environmentally-friendly, our termite protection services in Conroe also include a one-year termite warranty, meaning we will retreat your home on the rare occurrence that termites return.
Rodent Control in Conroe
Though they are small, rodents can be a big problem for you and your home. Rats and mice are capable of entering houses through holes as small as a quarter-inch in diameter, and once they're in, they can wreak havoc on your home. But never fear—if you're struggling with rodents, your neighbors at Envirocon Pest Control have your back! As your local one-stop shop for pest control, you know you can count on our Conroe rodent control to get rid of rats and mice quickly and easily. Rodents are notorious for causing a variety of problems, including the following:
Soiling food
Chewing electrical wires
Spreading diseases such as Salmonella and Hantavirus
Damaging walls and attics. 
And more
If you want to learn more about how we can help, call us today at 281-356-5284!
Same-Day Rodent Treatments for Rapid Relief
When you want relief from rodents, you want it fast.  Rodents can reproduce rapidly, with most mice having between 6-10 offspring per litter and multiple litters per year. So just a few mice can become many, many mice over the span of as little as a few months! That's why EnviroCon offers same-day service and 24-hour phone-lines, meaning we're always there when you need us and as soon as you need us for rodent control in Conroe. Don't delay! Contact EnviroCon today for Conroe rodent control and keep your home safe from these unwanted house guests!
Roach Exterminator in Conroe
Spotting a cockroach in your home is unsettling, as well as dangerous. These pests not only contaminate your food, but they can also spread diseases such as salmonella and gastroenteritis. While attempting to eliminate them on your own is often frustrating and unsuccessful, our roach control in Conroe is hassle-free. We take care of everything to ensure roaches are gone for good!
At EnviroCon, we use the safest products available for our roach control in Conroe. Our products are EPA-approved, making them gentle on your home and the environment while still being effective against roaches. When you partner with us, our roach exterminators will:
Thoroughly inspect your home to determine where roaches are hiding and how they're getting inside.
Use family-friendly products to eliminate roaches, no matter how stubborn they are.
Treat your home as soon as possible with same-day or next-day service.
Give you our money-back guarantee, so you know you're getting the best service possible!
Mosquito Control in Conroe
There's a lot to enjoy about the outdoors, but with mosquitoes bombarding you left and right, moving your outdoor time inside can feel like the only option. If you're overwhelmed by these disease-carrying, blood-sucking pests, the experts at EnviroCon are here to tell you not to give up hope quite yet. With our highly effective mosquito control, we guarantee that you'll be enjoying your yard again in no time. Call us today for mosquito spraying in Conroe and get your first treatment free! 
Long Term Relief with Recurring Mosquito Removal
It's easy to swat away a single mosquito when it lands on your arm to prevent a mosquito bite, but getting rid of thousands is a different story. To fully eliminate mosquitos and prevent their return, our services are designed to interrupt the breeding cycle and target population growth as soon as it occurs. These services include:
An initial mosquito inspection by a professional mosquito exterminator to identify breeding sites and create a plan for optimal mosquito removal. 
Initial application of pet-friendly, eco-safe treatment effective against both larvae and adult mosquitoes. 
Targeted monthly treatments as part of our SafeLawn package, aimed at providing lasting protection from a wide variety of pests including mosquitos. 
Free re-treatments if you are not 100% satisfied with our mosquito service.
Partner With Our Local Company
As a locally owned and operated pest control company in Conroe, we take pride in providing our neighbors here with only the best treatments and results for any type of pests they might be dealing with. Don't let the threat of pests make you feel unsafe in your own home.  Our technicians provide excellent customer service, and are extremely responsive to any questions you might have.  When you team up with our licensed exterminators in Conroe, you can trust your days of dealing with bugs will be long over. Whether you're looking for pest control services in The Woodlands or in Conroe, we have you covered!