Same-day Pest Control in Jersey Village For Only $41/Month
Have unwanted pests taken over your home? Let the experts at EnviroCon Pest Control in Jersey Village, TX help! We are proud to offer completely eco-friendly pest control treatments that eliminate all pests while simultaneously keeping your loved ones safe from harsh chemicals. Check out our same-day pest control services today!
What kind of problem are you having? Select all that apply.
Pest Control in Jersey Village
It doesn't matter if its ants, spiders, roaches, or rodents, finding pests in your home makes us all a little uncomfortable. Don't worry, the experts at EnviroCon Pest Control can help restore your peace of mind fast. We only hire the best of the best to deliver the best results with our same-day pest control services. Our certified entomologist's research and study the behaviors and environments of insects to know the most effective way to control them. Don't waste your time with DIY home remedies. While they can eliminate a few pests here and there, they don't get to the root of the problem to completely eliminate the infestation. We proudly use family-friendly treatments to rid your home of common pests in Jersey Village, such as:
Ants
Silverfish
Cockroaches
Beetles
Spiders
And more!
Image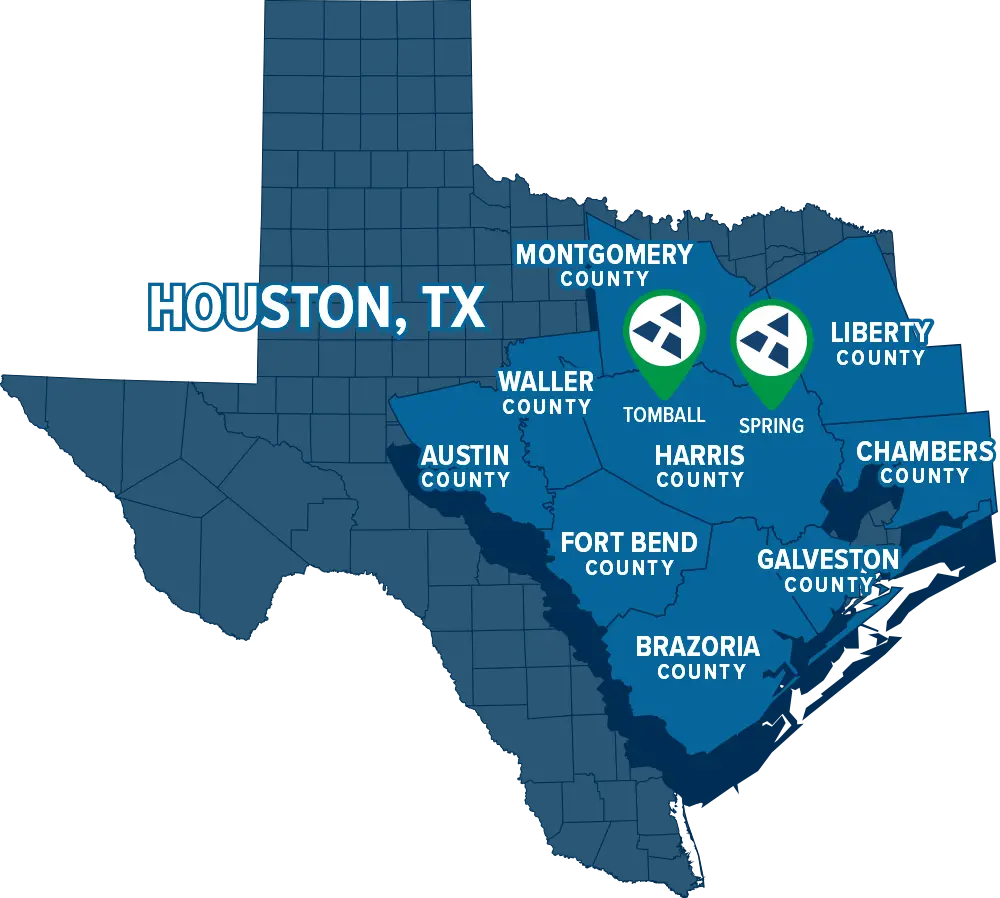 Get $100 off Your First Treatment
Image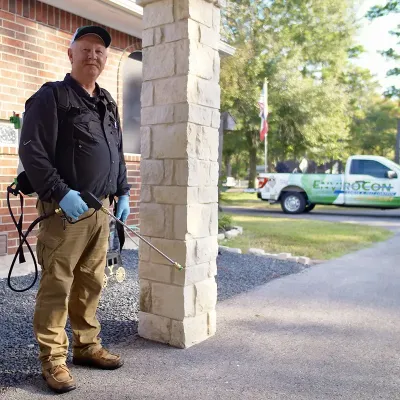 Trust the experts at EnviroCon to handle all of your pest control needs! When you partner with us for your pest control in Jersey Village, you can expect thorough and consistent care from beginning to end. This includes:
A complimentary inspection of your home to determine the extent of your infestation.
A customized pest control treatment plan that is tailored to your home's needs.
Quick and effective service to completely eliminate your infestation.
Recurring inspections and treatments to prevent pests from returning.
We also give you peace of mind that your home is in good hands with our money-back guarantee – if you aren't completely satisfied with our service, we will give you your money back. Along with this, we also offer exterminator services in Cypress, TX! What's more, sign up for one of our pest control packages and get $100 off your initial treatment today!
Termite Exterminator in Jersey Village
Are you afraid that termites have taken up residence in your home? It's important to act fast to avoid costly damage if you suspect an infestation. Here in Texas, there are several termite species active in our area, including:
Drywood termites
Dampwood termites
Formosan termites
Subterranean termites
If you suspect an infestation, it's important to let a professional identify the type of termite that is attacking your home to ensure the infestation is controlled as soon as possible. Here at EnviroCon Pest Control, we have over 20 years of experience protecting homes just like yours from termites in Texas. Our expert exterminators will complete a thorough inspection of your home and create a custom treatment plan to rid your home of destructive termites fast!
REDEEM $250 OFF A TERMITE SPOT TREATMENT!
Environmentally Friendly Liquid Treatments
Here at EnviroCon, we use the best products to produce the best results to protect your family and home from destructive termites. We use only EPA-approved chemicals to keep your family and pets safe during the termite removal process. While some companies use a baiting method to eliminate termites, we believe this is a low protection option. Here at EnviroCon, we believe liquid treatments are the most effective treatment possible to eliminate your termites and make sure they don't return. Here's how they work:
Liquid treatments keep termites away, while baits lure them in.
Liquid treatments work by repelling the termite colonies away from your home and creating a barrier around your home that termites can't penetrate.
Unlike baits, termites can NOT bypass these liquid treatments like they can bait monitoring systems.
We guarantee our termite treatments in Jersey Village with a full twelve-month warranty. This means we guarantee your home will be termite-free for a full year or we'll re-treat your home and cover repairs if they do return!
Rodent Control in Jersey Village
Unless they're pets, the presence of rodents in your home is never good. These small, furry critters may seem harmless but don't be fooled. Mice, rats, and other rodents cause immense damage to America's homes every year, even being responsible for up to a quarter of house fires! Just as bad, rodents are adept at spreading dangerous diseases like Typhus, Plague, Hantavirus, and Rat Bite Fever, all of which can put your loved ones squarely in harm's way. 
With EnviroCon Pest Control though, you'll never have to face rodents alone. Our thorough, eco-friendly rodent control in Jersey Village is conducted by professional rodent exterminators who specialize in helping you get rid of rodents in your home and back to your life quickly. There's no need to battle your rodent infestation alone!
SCHEDULE YOUR RODENT CONTROL SERVICE TODAY
With rodent control from EnviroCon, you can expect:
A thorough rodent inspection of your home to gauge the severity of an infestation. 
A rodent control plan tailored to your needs.
The use of baits and rodent exclusion methods for long-term protection.
24 hour phone lines so you can report an infestation at all hours of the day.
Available same-day rodent control service. 
The use of exclusively eco-friendly products.
Our full money back guarantee!
Mosquito Control in Jersey Village
Mosquitoes—everyone here has them and no one likes them. These pests are both aggravating and dangerous, capable of spreading serious diseases like Zika Virus, Malaria, and more. Plus, they are next to impossible to get rid of without the help of a professional. If you are dealing with a mosquito infestation in your yard, the experts at EnviroCon are just a phone call away. Our mosquito exterminators will drastically reduce the mosquito population on your property and put an end to your swatting and itching all season.
Our mosquito services are guaranteed to provide you relief by killing mosquitoes in all stages of life, and establishing a protective barrier around your property. For eco-friendly mosquito spraying, targeted monthly treatments, and affordable prices on pest control, contact the professionals at Envirocon today!
Whether you're looking for exterminators in Houston or Jersey Village, EnviroCon has you covered! Get a free pest inspection today!