Same-day Pest Control in Humble For Only $41/Month!
You work hard to keep your home looking its best, so finding unwanted pests lurking in your home's nooks and crannies can be unsettling. Don't let household pests make you feel out of place in your own space – save $100 today on pest control in Humble, TX!
What kind of problem are you having? Select all that apply.
Pest Control in Humble
When it comes to quality pest control in Humble, EnviroCon is the way to go! Our Humble pest control services are designed to be minimally invasive while providing maximum results, all while using family-friendly pest treatments that will keep your family safe! When you partner with us for your Humble pest control needs, you can expect:
We offer same-day pest control services!
A thorough, complimentary home pest control inspection 
Targeted and effective pest control treatments delivered in a timely manner
Recurring pest inspections and treatments to keep your home pest free for the long haul
Free retreatments and service calls if pests persist in between visits 
Services We Provide in Your Area
Image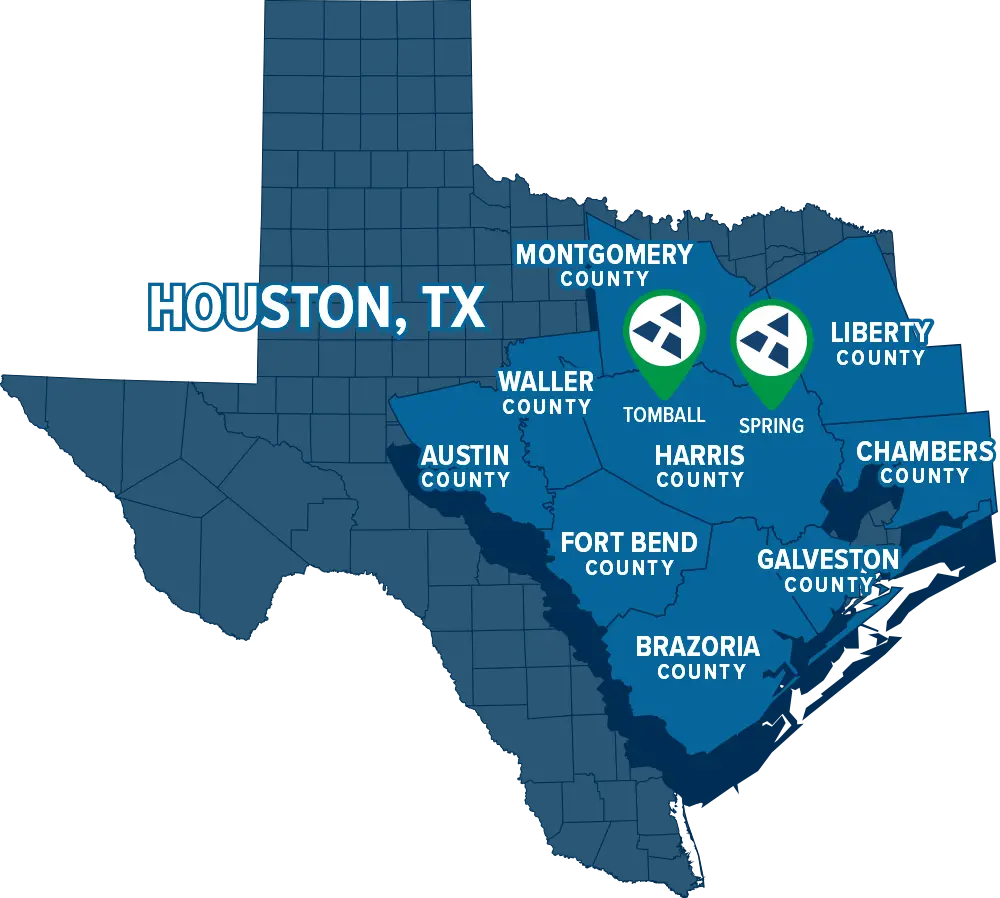 General Residential Pest Control in Humble
Protection Plans Starting at Just $41/Month
Image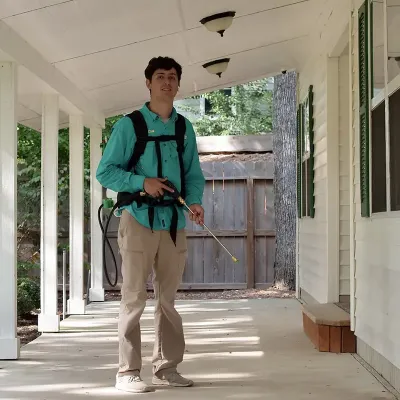 Whether you need pest control in Cypress, Houston, or here in Humble, we have a family and environmentally-friendly pest control solution that will work for you and your home. We offer a few different pest control plans depending on the needs of your home and your budget and cover the most common of household pests:
Ants
Roaches
Spiders
Flies
Silverfish
Beetles
Crickets
And many more!
Termite Exterminator in Humble
Texas is known for being a high-risk state for costly termite damage, so if you suspect termites might be hiding in or under your home, the time to act is now! EnviroCon offers minimally invasive termite treatments in HUmble that provide fast relief from all termite species lurking in your home. Our liquid treatments repel termites, creating an impenetrable barrier zone around your home to repel termites and their colonies.
CONTACT US TODAY FOR TERMITE CONTROL
EPA-Approved Treatment, One-Year Termite Warranty
We know your family's health and safety is important to you, so we work hard to provide quality services that are minimally invasive and family-approved. All of our Humble termite treatment products are environmentally friendly, using EPA approved chemicals that deliver quality results. We're so confident in our team of termite exterminators and the products we use that we are proud to offer a one-year termite warranty to give you the confidence that we'll get the job done right the first time! 
Fewer Chemicals, Same Great Results
As a company that's owned by degree-holding scientists, we put a lot of pride in offering the safest pest control methods and treatments on the market. This includes using integrated pest management to minimize the use of chemicals when not absolutely necessary. As licensed reduced-impact providers and NPMA GreenPro certified technicians, our skilled Humble exterminators have the knowledge needed to assess your pest control needs and formulate a treatment plan that minimizes exposure to harmful chemicals without sacrificing on results. That gives you family and pet-friendly care that delivers effective and lasting results!
Rodent Control In Humble
Rodents in the home bring with them a number of risks. Mice and rats are well known to be carriers of a number of dangerous diseases that could threaten the safety and wellbeing of your family. They can also chew through wiring and cabling, or get into your food, all of which can cause a lot of stress, damage, and costly repairs. If you're struggling with a rodent infestation make sure you call in professionals like our team here at Envirocon Pest to deal with your problem quickly and effectively. 
Safe And Effective Rodent Removal Services
When considering pest control options, one thing you will likely be concerned about is the products contained in the treatment. Many store-bought solutions can potentially contain harmful chemicals whereas we pride ourselves in using only the safest products for you and your family. What's more, partnering with our exterminators for your rodent control in Humble will provide you: 
A thorough home rodent inspection to determine likely entry points and the extent of any possible rodent infestation. 
A specialized rodent treatment plan developed by our exterminators with you to create the ideal plan for your home and needs. 
Humane rodent removal options include baiting for comprehensive rodent removal. 
Rodent exclusionary work to seal the home and help prevent rodent recurrence. 
Servicing on your time to make sure that any disruption is limited, and this includes same-day servicing when available!
Mosquito Control In Humble
When summer comes around we all look forward to the outdoors, but unfortunately, it can bring with it hordes of mosquitoes. Not only can they cause discomfort with their bites and buzzing, but they famously carry a number of dangerous diseases including malaria and zika virus. If you feel overwhelmed by mosquito swarms in summer then make sure to call our team of mosquito exterminators at Envirocon Pest Control to help get you back to a yard you can enjoy. As part of our standalone mosquito service you will receive: 
A full home and yard mosquito inspection to identify likely mosquito breeding grounds. 
Spraying treatments to remove both adult and juvenile mosquitoes. 
Eco friendly mosquito treatments so that only the mosquitoes will be affected. 
Recurring mosquito treatments available to keep your home continuously protected. 
Free Mosquito Treatments Available With Long Term Protection
Mosquito treatment is only one part of the comprehensive pest protection plans that we offer, to give your home more complete pest protection all year round. As mosquitoes are such a universal pest we offer Free mosquito treatments when you sign up for any one of our recurring plans to give you better value for your pest control.
Bee Removal In Humble
Stinging insects in your yard can bring with them a lot of pain if you happen to find a nest of them in your yard. Having stinging insects in your yard doesn't mean that you have to avoid it, and our team of exterminators can help you take your yard back for your family and pets. If you are having trouble with any of the following then make sure to give our team a call and find out how we can help you: 
Wasps
Hornets
Africanized Honey Bees
Bumblebees
And others! 
Get A Free Month Of Stinging Insect Protection!
If stinging insects are a continuous concern, then it may be helpful to have long term protection for your peace of mind. Signing up for our SafeLawn packages provides you protection from not only stinging insects but also from all other kinds of pests. All of our SafeLawn packages come with our 100% satisfaction guarantee, that if you have any issue or are unsatisfied with our treatments or the pests return, then so will we at no extra cost! Even better, right now we are offering one free month on our packages when you sign up, so there has never been a better time to get pest protection. 
GET A FREE INSPECTION TODAY!