Same-day Pest Control in Hockley For $41/Month!
Here in Texas, pests can be one of your biggest enemies as a homeowner. Don't let unwanted pests take over your home and your family's peace of mind. Eliminate spiders, ants, roaches and more with EnviroCon's professional pest control in Hockley, TX! We now offer same-day pest control services!
What kind of problem are you having? Select all that apply.
Pest Control in Hockley
Fast Relief!
With the warm, humid weather here in Texas, pests have an ideal environment to live and breed in, making them a year-round threat for homeowners. In order to make sure your home isn't the place pests decide to crash, let our experts help. Our exterminators in Hockley are specially trained entomologists that specialize in the behavior of pests, helping us to eliminate them from your home for good! Whether you're looking for pest control Tomball or in Hockley, our expert technicians have you covered!
Services We Provide in Your Area
Image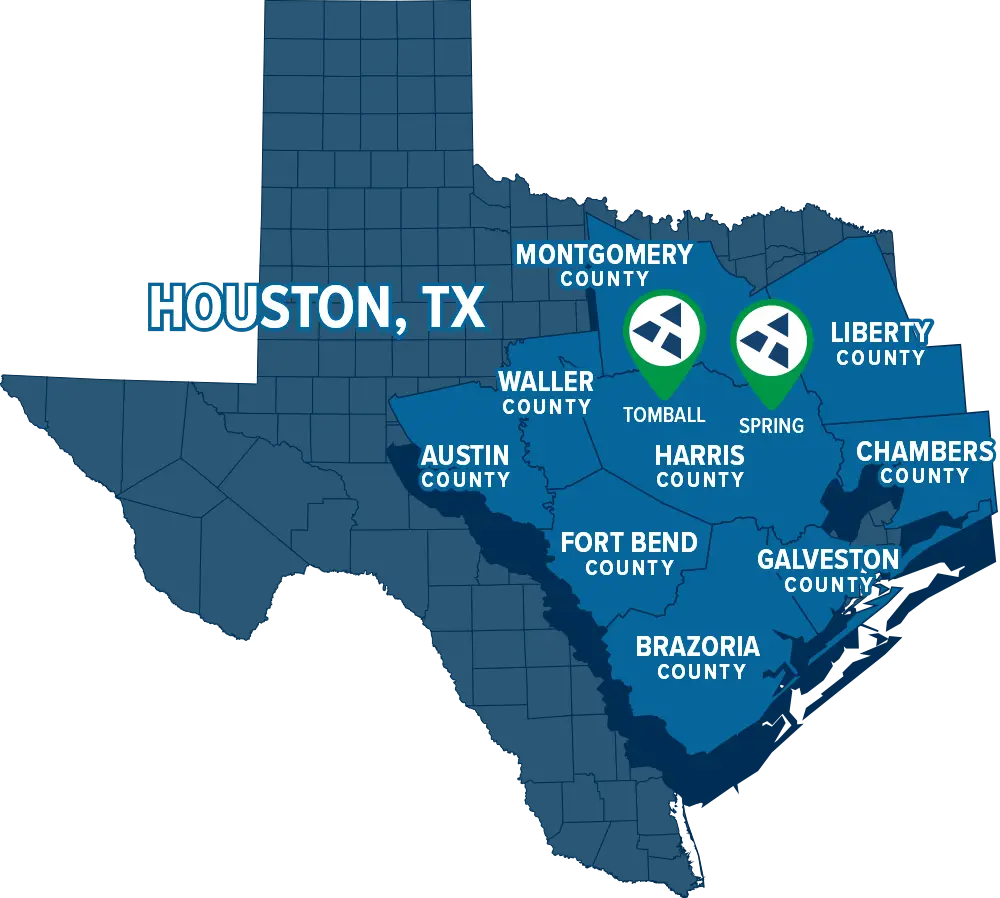 General Residential Pest Control in Hockley
Image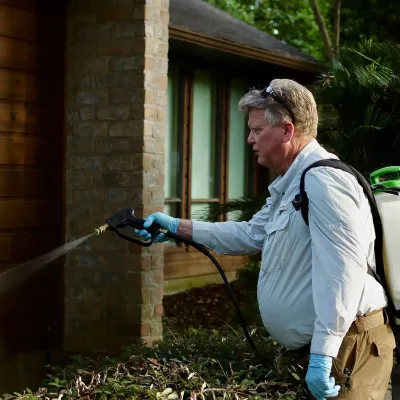 As a locally owned and operated company here in Hockley, we make sure our neighbors receive the pest control they need at the speed and convenience they deserve! Because we value you and your family, we're proud to offer:
Same-day pest control services!
Flexible scheduling, as well as same and next-day service.
Recurring treatments and inspections for long-term elimination.
Green, environmentally-friendly solutions that are also child and pet-friendly.
FREE re-treatments if pests persist in between scheduled visits
When it comes to pest control in Hockley, it simply doesn't get better than us. See what our customers have to say for yourself!
GET PEST FREE FOR ONLY $41/MONTH!
New Customers Can Save $100 Off Pest Control Today
Here at EnviroCon, we believe you deserve the peace of mind of a pest-free home, and we're here to make that happen! Let us help protect your home from creepy crawlers such as roaches, spiders, flies, ants, and many more. When you give us a call for your pest control needs, we will:
Complete a complimentary, thorough inspection of your home to determine any pest-related issues, identify entry and exit points, as well as problem areas.
Develop and implement the perfect treatment plan to rid your home of all pests, all while keeping you in the loop during the process.
Visit you on a recurring basis to inspect and treat your home -- all to make sure you and your family continue to enjoy life pest-free!
What's more, if you call today, we'll even give you $100 off your first treatment.
REDEEM $100 OFF YOUR PEST TREATMENT PLAN!
Satisfaction Guaranteed, or Your Money Back
By choosing EnviroCon for your pest control in Hockley, you're choosing fast and friendly service guaranteed to end your pest problems--or your money back! You have nothing to lose--except the pests!
Rodent Control in Hockley
Rodents can cause serious problems when they invade your home, biting on wires, munching on food, and even carrying dangerous diseases. Thankfully you don't have to worry about these critters invading your home anymore.  Don't let rodents put your family at risk - With EnviroCon's rodent control services in Hockley, you can rid your home of rodents and the risks they bring!
Hassle-Free Rodent Treatments When You Need It Most
We know how stressful it can be to find rodents in your home, so we work hard to make sure partnering with us an easy choice to make. With our rodent control in Hockley services, you are teaming up with experts with years of experience of removing rats, mice, squirrels and more in Hockley.  No one deserves rodents in their home, that's why we designed our Hockley rodent control services to hassle-free and family-friendly. When you choose EnviroCon for your Hockley rodent control needs, you will receive:
A home inspection to locate where rodents are entering your home
A specialized rodent removal plan to safely rid your home of all of the rodents currently living in your home
Same-day service options to give you relief when you need it
Eco-friendly service options that are safe for use around children and pets
Give us a call at 281-356-5284 to get your free estimate!
Termite Exterminator in Hockley
Termites can quickly eat through your home, cause extensive damage, and leave you with a repair bill that can be hundreds—even thousands—of dollars. Thankfully, you don't have to worry about termites when EnviroCon is on your side. Our termite treatment in Hockley is minimally-invasive and doesn't use harsh chemicals, making it both safe and effective. Whether you need to eliminate termites from your home or prevent them from showing up to begin with, look no further!
REDEEM $250 OFF TERMITE SPOT TREATMENT!
Safe, Year-Long Protection
It's our mission to provide reliable termite treatment in Hockley that protects both your family and the environment, which is why we don't use harmful fumigation techniques. Instead, we utilize green, EPA-approved products that offer worry-free relief from termites. With our termite treatment in Hockley, you can expect:
A detailed inspection of your home to identify the severity of the termite infestation.
Top-notch liquid treatments to create a barrier around your home that termites can't cross.
Guaranteed protection from termites for a full year with just one treatment.
A termite-free home, and one less thing to worry about.
Roach Exterminator in Hockley
Roaches don't belong in your home. Cockroaches are attracted to all sorts of common household foods and even things like soap and residue on food containers. Once roaches have found their way into your home they are often tough to get rid of. Although cockroaches don't typically bite, they can spread bacteria and are a common allergen trigger.
CALL US TO SCHEDULE YOUR FREE HOME INSPECTION TODAY!
At EnviroCon Pest Control, we specialize in a reduced-risk approach to pest control, freeing your home from roaches and other common household pests, while only using clean, EPA approved products that keep your local environment safe. When you choose us for your Hockley roach control, you can expect:
Reduced-risk pest control treatments that are family-friendly
Same-day or next day services when available for fast relief from unwanted pests
Satisfaction guarantees 
Roach control in Hockley is essential for your home. If you're struggling with roaches, don't wait for them to get comfortable to take action. Pests are much easier to control before the infestation spreads. Trust the team of experts for fast and effective roach control services in Hockley.
Mosquito Control in Hockley
Coming back inside covered in itchy, red bumps and buzzing in your ear can be a source of great irritation throughout the summer. More than that, mosquitoes are known to carry many potentially dangerous diseases, including Dengue fever, Malaria, Zika Virus, and more. Keep your family and loved ones safe using EnviroCon's family and eco-friendly mosquito control that can eliminate your problem completely. 
CALL NOW TO SCHEDULE YOUR SERVICE
Here are the steps to our mosquito control in Hockley: 
Firstly, our trained exterminators will inspect your yard to find any potential breeding grounds for mosquitoes or hotspots where they are likely to congregate. 
Based on that inspection, we will develop a treatment plan which is tailored to your specific needs.
The treatment will take place quickly based on your schedule and the times that you have available. 
Depending on need, we offer recurring treatments to make sure that the problem is dealt with and prevent any reappearance. 
Bee Removal In Hockley
Finding pests in your backyard is no surprise, but some are less friendly than others. Insects like hornets, wasps, and yellow jackets easily become defensive if you get too close, and can even attack unprovoked. This puts you and your loved ones at risk for painful stings and allergic reactions. To keep everyone protected, trust our stinging insect control in Hockley. We'll eliminate the entire nest, guaranteed!
When you partner with us for stinging insect control in Hockley, we will:
Identify the insects, whether they're hornets, wasps, yellow jackets, or Africanized honey bees.
Create a custom treatment plan based on your yard's current conditions.
Use safe, proven methods to eliminate insects without harming your property.
Guarantee you'll see results or your money back