PROUDLY SERVING SOUTHEAST TEXAS
Ant Exterminator in Houston
Here at EnviroCon Pest Control, we take pride in using eco-friendly and minimally-invasive treatments to eliminate pests such as ants in your home. We employ certified entomologists and researchers in the greater Houston area who focus on the study of insects to ensure we can offer you the expertise you expect and deserve from a pest control company. With our help, you can kick ants to the curb once and for all. We can help control a variety of different ant species, including:
Carpenter ants
Crazy ants
Ghost ants
Pharaoh ants
Sugar ants
Black ants
Odorous house ants
And more!
Ways You're Attracting Ants
Unfortunately for homeowners, an ant infestation is something you can't avoid. While it can be hard to seal off your home completely from these tiny insects, knowing why they are entering your home can be a good starting point to keep ant invasions to a minimum. Here are a few reasons you may be having ant problems:
1. You're leaving out food which is an easily accessible food source
2. Your counters and floors have left-over grease or residue on them
3. You don't regularly take out garbage or clean out your bins 
4. You unknowingly have leaky pipes and faucets which create moisture
Image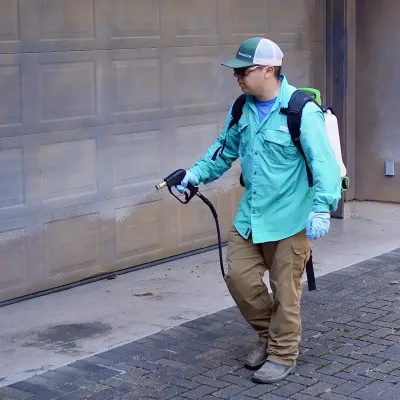 We Get Rid of Ants For Good
Ants are one of the most common pests in the Houston area, and they are unfortunately a year-round problem for most homeowners. If you're tired of struggling with an ant infestation, let the professionals at EnviroCon help. Do-it-yourself methods tend to mask the problem rather than get to the source of it. So, how do we get rid of ants in your home for the long haul? When you give us a call for professional ant control, we will:
Start with a complimentary inspection of your home to assess the extent of the infestation, as well identify breeding areas. 
Create a customized ant treatment plan to your home's needs, working quickly to eradicate your home of all ants.
We'll even give you $100 off your first ant control treatment when you sign up for our recurring pest control program. 
We'll return on a quarterly basis to inspect and treat your home to ensure it stays ant-free for the long haul!
Contact Us Now For Same-Day Service
Think You Have Tawny Crazy Ants?
The Tawny Crazy ant is a harmful ant species that is found in the Houston area. These ants are small and dark grey to black and have extremely long legs and antennae. They are called "crazy" due to their unpredictable movements, and the fact that they run around with no sense of direction. They have the potential to cause severe damage to homes - specifically electrical equipment. Unlike fire ants, crazy ants aren't limited to the outdoors and are even harder to control and treat inside your home. If you suspect your home may be infested by crazy ants, give us a call today and we can help.
Feel Confident in Our Money-Back Guarantee
When it comes to your family, we know you want them to feel safe in your home. Safety starts with risk-free treatment and effective solutions. We not only offer eco-friendly solutions, but also a money-back guarantee, so you can be sure you are receiving the quality you deserve. If ants persist after treatment, simply give us a call, and we'll come back to treat your home free of charge. Still not happy with the results? We'll give you your money back. That's how confident we are in what we do!
Get Fast Relief w/ Next-Day Services
EnviroCon is proud to offer extremely fast, next-day services to those in the Houston metro area. If you are suffering from an ant infestation, we understand you want fast treatment and relief, and we're here to give it to you! We service the following areas and more: 
Tomball
Cypress
Spring
The Woodlands
Magnolia
Katy
Pinehurst
And more
Image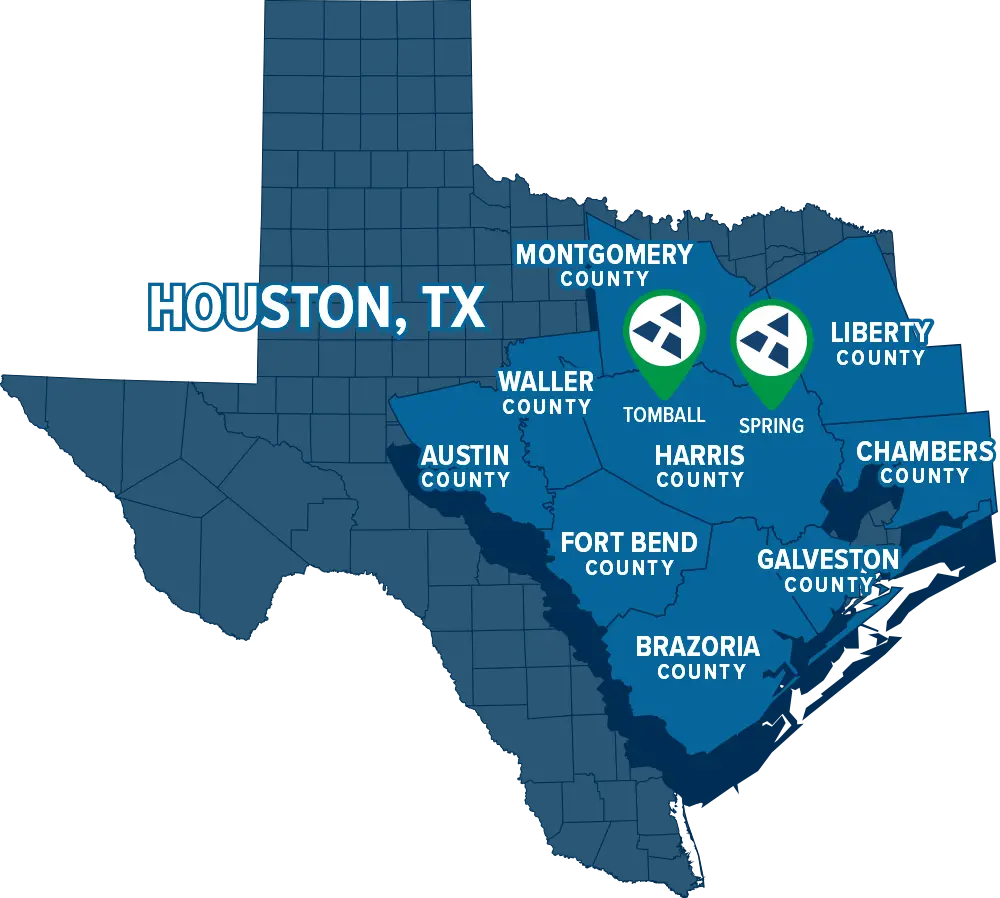 Don't Live In Houston? We Can Still Help.
We currently offer our professional ant control services to residents throughout greater Houston, including the following areas: