Image
Same-day Pest Control in Pinehurst For $41/Month!
If you're sick of sharing your home with pests like ants, roaches, spiders, & more, let the exterminators at EnviroCon help. Our pest control in Pinehurst, TX can show these pests the door, and evict them from your home for good with family-friendly methods and same-day pest control services!
What kind of problem are you having? Select all that apply.
Pest Control in Pinehurst
Pinehurst is a great area to live, but if you have pest issues in your home, it can start to feel not so great. Lucky for you, our pest control in Pinehurst can effectively remove pests from your home and keep them out for the long haul. Our pest control treatments in Pinehurst are effective against many household pests, including cockroaches, ants, silverfish, spiders, and more! Our exterminators in Pinehurst will:
We now offer same-day pest control services!
Inspect your home to identify the severity of the infestation 
Share our findings with you, and keep you in the loop 100% of the time
Create a pest treatment plan to eliminate each and every last pest
Return to inspect and treat your home on a recurring basis to ensure long-term relief
Image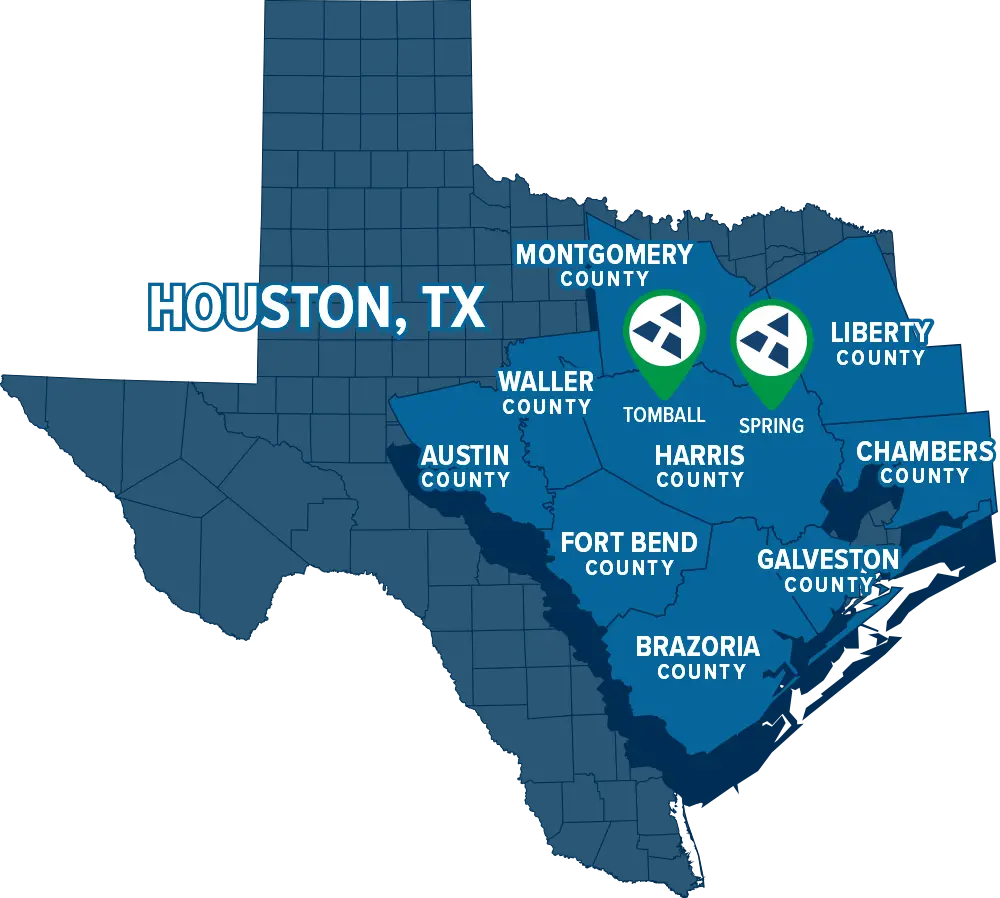 Pest Inspections in Pinehurst
If you notice pests in between scheduled visits, simply give our office a call and we'll be at your house in no time to treat your home for free! With EnviroCon, you won't have to worry about whether our pest control services in Pinehurst work--we guarantee they do... or your money back. Whether you're looking for pest services in Tomball, TX or Pinehurst, EnviroCon has you covered!
Mosquito Control in Pinehurst
Image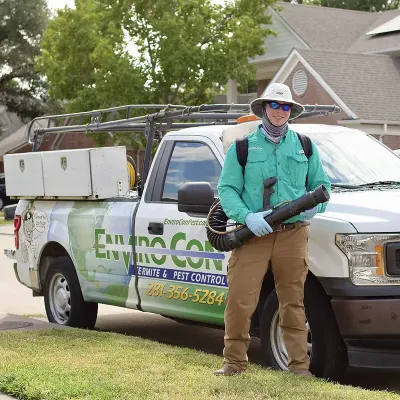 Here in our area, we have relatively warm weather--with mild winters, hot summers, and an average annual temperature of 69 degrees, mosquitoes are a year-round threat. The mild temperatures combined with excess rainfall makes it an ideal environment for these pesky insects to thrive. Not only are their bites extremely annoying, but they can also be dangerous. With local transmission of the Zika Virus happening right here in Texas, mosquito protection is more important than ever. The first step in protecting your loved ones from mosquito-borne viruses is to prevent mosquito bites!
Say Goodbye to Mosquitoes in Pinehurst
Here at EnviroCon, we employ certified entomologists that study the lifecycle and behaviors of pests like mosquitoes. With this extensive knowledge, as well as the best tools and resources in the industry, we're able to significantly reduce the mosquito population in your yard for up to 60 days. When you partner with us for your mosquito control in Pinehurst, we will:
Inspect your yard inside and out to identify mosquito breeding grounds
Create a customized mosquito treatment plan based on your yard's needs
Utilize both liquid & fogging treatments to kill off mosquito populations
Return to treat your yard on a recurring basis to ensure mosquitoes stay away
Should mosquitoes persist in your yard within 30 days, our mosquito exterminators will re-treat your yard for free. You can have the peace of mind knowing that all of our mosquito treatments in Pinehurst come with a 30-day warranty! 
Termite Exterminator in Pinehurst
According to Termite Infestation Probability Zones, the Pinehurst area is considered TIP Zone #1 which means the potential for termite damage is significant. That means the chances of your home being infested by termites are high. Whether you're looking to put the right protection in place to ensure this doesn't happen or you think it may already have, the exterminators at EnviroCon can help. Have you noticed the following signs of termite presence in your home?
Mud tubes or small tunnels
Uneven or bubbling paint 
Holes or cracks in wood
Droppings which look like sawdust
Hollow-sounding wood
If you suspect a termite infestation, give us a call as soon as possible and one of our termite exterminators in Pinehurst can be at your home in no time to inspect your property inside and out. Once we determine the problem, we'll create a customized solution to ensure termites don't cause further damage to your home!
Protect Your Home From Termites for 1 Whole Year
There are so many things in life you have to worry about -- termites shouldn't be one of them. Let the exterminators at EnviroCon handle your termite protection so you can focus your energy elsewhere. With our termite treatments in Pinehurst, we guarantee your home will be termite-free for one whole year with a single treatment. What's more, we only utilize EPA-approved chemicals, so you don't have to worry about the safety of your loved ones. Our termite control in Pinehurst is completely family-friendly and minimally-invasive!
Rodent Control in Pinehurst
Did you know that rodents are some of the smartest animals on the planet? They can solve puzzles and memorize the routes in your home. When you have rodent issues, you are dealing with one smart cookie. Luckily, EnviroCon Pest Control has rodent control in Pinehurst to take care of any rodent infestation you might be experiencing. We are here to protect your home from disease-filled rodents! 
Same-Day Rodent Treatment Services to Protect Your Home Quick
At EnviroCon, we understand that rodents are an unwanted guest that you want out fast! We offer same-day rodent control services and 24-hour phone lines for convenience and fast relief. That is just a couple of the many perks you get when you sign up with EnviroCon for rodent control in Pinehurst. You can also expect:
Eco-friendly rodent removal services: We believe in protecting the environment and your family, so our Pinehurst technicians only use eco-friendly treatment. 
Certified technicians: When technicians come to your home, you will receive expert rodent treatment. 
Money-back guarantee: If you aren't happy with your services, you can get your money back!
Full service: Any pest control issue you may have (bugs,, etc.) EnviroCon can take care of it! 
Our Eco-Friendly Pest Control
When you have pests in your home, you're probably willing to do whatever it takes to get them out--except compromise the safety of your family. We hear you, and we pride ourselves on our minimally-invasive, family-friendly pest treatments that are tough on bugs but easy on the ones you love. You can have a pest-free home without compromising your health, and feel good while doing it. No matter if you're looking for pest control in Magnolia, or Pinehurst, EnviroCon has you covered!
24-Hour Phone Lines for Convenience
Let's face it, pests are annoying, and you don't want to tolerate them in your home any longer than necessary. When you call our 24-hour phone lines, you can get service in a matter of hours or days--not weeks like some of our competitors. With faster service, you can get faster results, and enjoy a pest-free home even faster! This is yet another reason our pest control in Pinehurst, TX is simply the best choice.