Same-day Pest Control in Tomball For Only $41/Month!
Texas is a great place to live -- we have great weather, amazing food, no income tax, beaches nearby, and so much to do. Unfortunately, we also have bug problems. If you're tired of sharing your home with unwanted guests, our same-day pest services in Tomball can help.
What kind of problem are you having? Select all that apply.
Pest Control in Tomball
Year-Long Relief from Pests and Bugs, Guaranteed.
As any Texan knows, everything is bigger in Texas... including pest problems! Here at EnviroCon, we employ state-certified entomologists that have devoted their careers to studying and understanding the behavior of pests. Our exterminators in Tomball have the knowledge, resources, and expertise to safely eliminate all pests in your home and ensure they don't return.
Image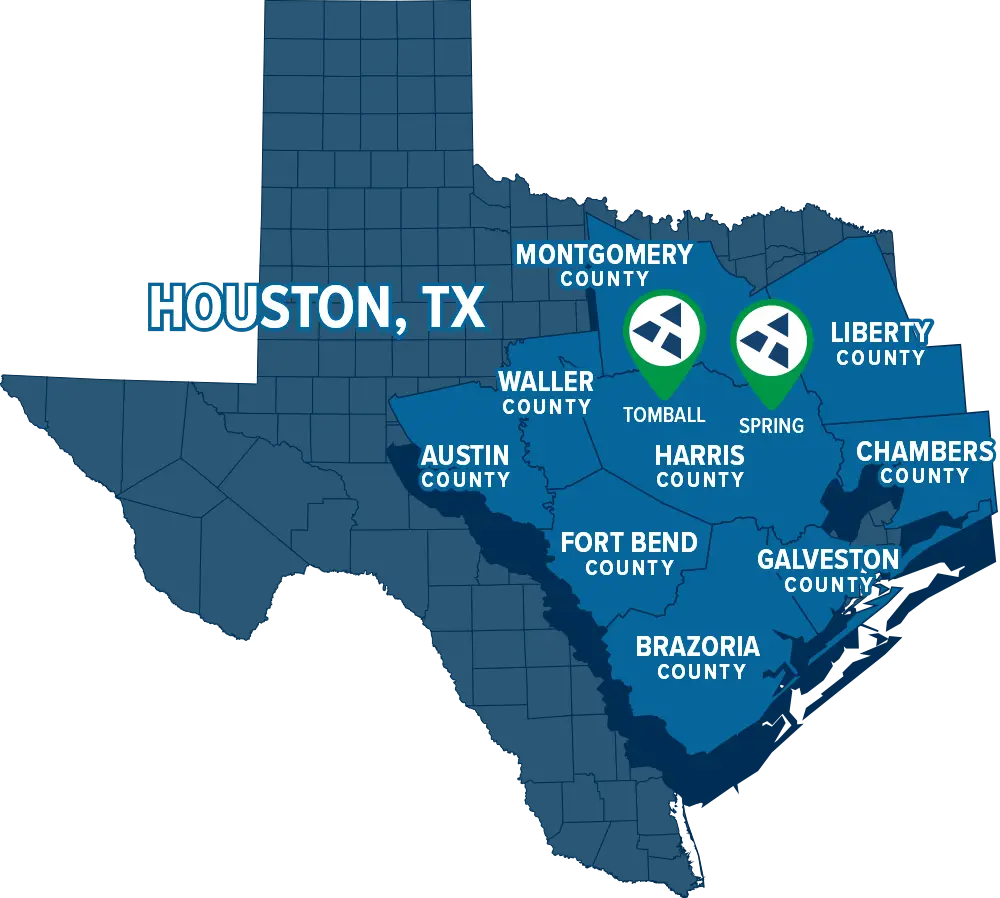 General Residential Pest Control in Tomball
Image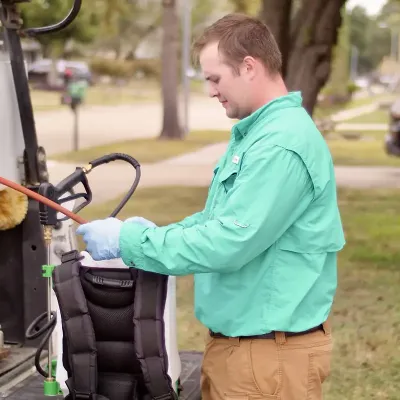 Here at EnviroCon, as a locally-owned and operated business here in Tomball, our goal is to provide the best pest control services to you -- our neighbors. As homeowners and parents ourselves in the community, we understand how important it is for you to have a safe home. Pest infestations can quickly take away the feeling of comfort you deserve to have, and can also be extremely unsanitary for your children and pets. Let our pest control in Tomball provide you with the peace of mind that your home is in the best hands possible with protection against:
Ants
Spiders
Cockroaches
Silverfish
Beetles
And more!
When you partner with us for your pest services in Tomball, you can look forward to:
We offer same-day pest control services!
A comprehensive pest inspection to identify exit and entry points.
A customized treatment plan based on your home's needs and budget.
Recurring inspections and treatments every quarter for long-term elimination.
Both interior and exterior pest treatments to ensure all bases are covered.
Our 100% satisfaction guarantee--that means if pests return, so do we!
Termite Exterminator in Tomball
Liquid and Spot Termite Treatments
Termite damage is no joke-- in fact, the Houston area ranked #11 in the Top 15 Worst Cities For Termites in 2017, and costs homeowners over 5 billion dollars in repairs annually. With more than a decade of experience dealing with termite species in the area, our termite exterminators in Tomball can protect your home before costly damage is done. We even offer no-tent and non-fumigation methods so you don't have to worry about compromising the safety of your loved ones.
REDEEM $250 OFF TERMITE SPOT TREATMENT!
Act Fast & Minimize Damage
When you have termites in your home, you need to act fast to minimize damage. Whether you suspect an infestation or simply want to put precautionary measures in place, we can help. We're proud to offer you:
Quick solutions that get to the root of the problem, fast
No-tent treatments for a greener, more eco-friendly approach
One-year termite warranties to give you peace of mind
$100 off discount if you bundle termite and pest control together
Mosquito Control in Tomball
Are you tired of feeling uncomfortable every time you go outdoors? Are you worried about mosquitoes spreading harmful diseases to you and your family such as Zika virus and West Nile virus, or are you simply tired of itchy mosquito bites? At EnviroCon Pest Control, we believe those bloodsucking pests shouldn't kill the excitement of being outdoors—we're here to provide you with fast and effective mosquito control in Tomball to get rid of mosquitoes for good! 
When you partner with EnviroCon Pest Control for mosquito control in Tomball, you're guaranteed the following:
A thorough inspection of your property by our professional mosquito exterminators to identify areas around your property where mosquitoes are breeding.
A comprehensive action plan tailored to your property in order to reduce and eliminate mosquitoes around your home. 
The application of eco-friendly treatments to target mosquito populations.
Monthly treatments to ensure short-term and long-term relief from mosquitoes.
Ant Exterminator in Tomball
When you're experiencing an ant problem, it can often feel neverending—getting rid of a few ants in and around your home doesn't account for the others hiding below the surface—but reducing ant populations surrounding your home shouldn't have to feel unmanageable. EnviroCon Pest Control is here to help give you the ant control in Tomball you deserve! When you choose to partner with EnviroCon for ant control in Tomball, we'll even back our services with a money-back guarantee!
Our ant exterminators in Tomball can treat for the following types of ants:
Fire ants
Carpenter ants
Acrobat ants
Pharaoh ants
Crazy ants
And more!
Eco-friendly, Guaranteed Ant Control Treatments
Our ant exterminators in Tomball are guaranteed to use eco-friendly treatments in order to keep you and your family safe and prevent ants from invading your home. We conduct a free, thorough inspection of your home and use eco-friendly treatments to target ant populations around your property. Better yet, we offer same-day service and maintain 24-hour phone lines to better service you with the ant control you need.  At EnviroCon, we believe you should never have to sacrifice your health, time, or safety for an ant-free home.