Same-day Pest Control in Stagecoach For Only $41/Month!
f you're tired of sharing your home with unwanted pests, it's time to take action! Let EnviroCon help you restore your pest-free home with our quality pest control in Stagecoach, TX that eliminates ALL household pests for the long haul. Check out our same-day pest control services today!
What kind of problem are you having? Select all that apply.
Pest Control in Stagecoach
Get $100 off Pest Control Now
Having critters living in your home can be stressful, but getting them out doesn't have to be. Our pest control in Stagecoach is designed to give you fast and effective relief from all of your household pest problems. Whether you're looking for an exterminator in Tomball or Stagecoach, EnviroCon has you covered!
Services We Provide in Your Area
Image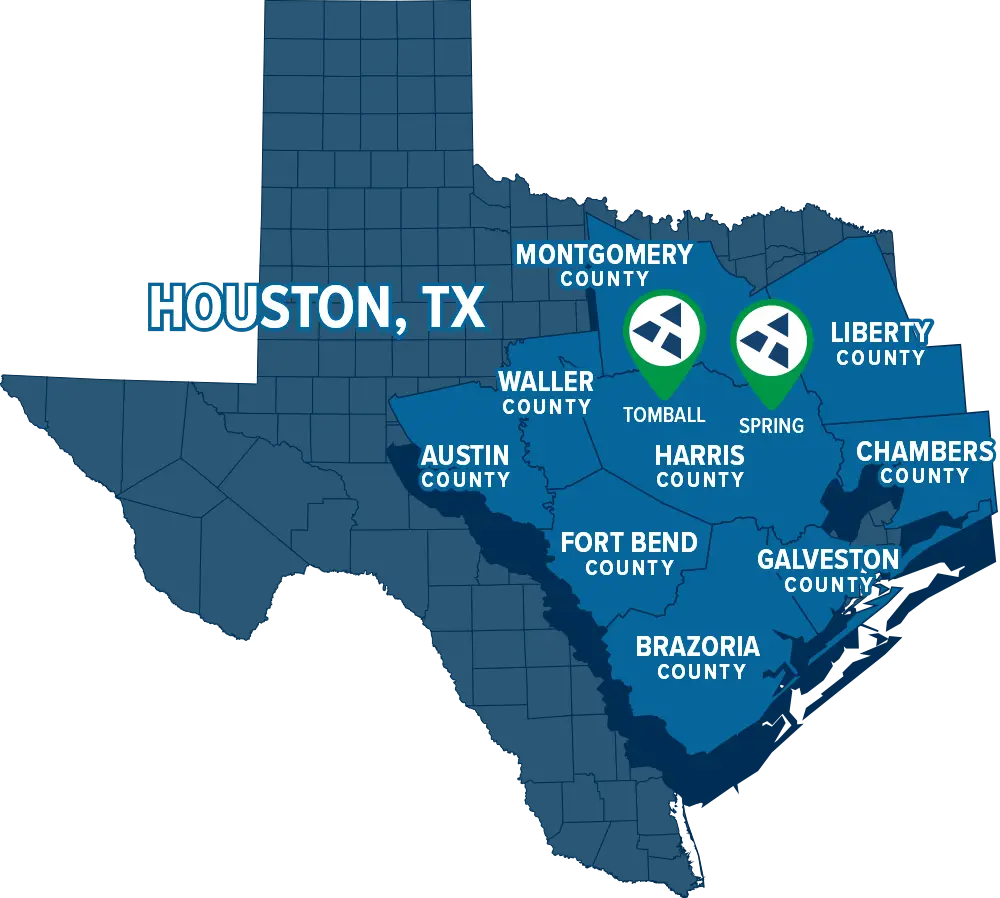 General Residential Pest Control in Stagecoach
Image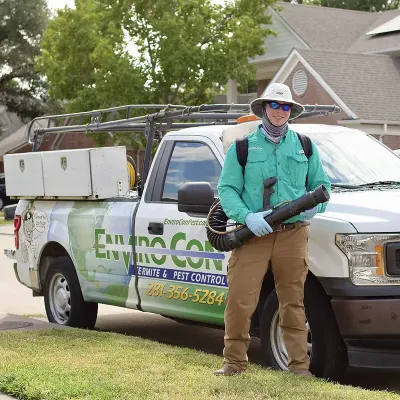 When you partner with the experts at EnviroCon for your pest control, you will not only receive $100 off your initial treatment, but you will also receive the following: 
A thorough home inspection: The best way to eliminate pests is to attack them at the source. That's why we start all of our pest control services with a thorough home inspection, to help us figure out where pests are entering your home.
A customized treatment plan: Once we know more about the nature of your infestation, our skilled exterminators in Stagecoach will design a pest control treatment plan that eliminates all existing infestations, taking the unique needs of your home and family into consideration.
Recurring treatments that offer long term protection: Our pest control programs not only eliminate the existing pests in your home, but they also pr
As a locally-owned pest control company with over twenty years of experience, EnviroCon Termite and Pest works hard to offer our neighbors in Stagecoach the best pest control service possible. We understand how stressful it is sharing your home with pests -- that's why we've designed our services to be as hassle-free as possible, so you can get back to living a pest-free life in no time with our same-day pest control services!
Termite Exterminator in Stagecoach
Termites can be expensive house guests to have, often causing costly damages before you even know they're there. Luckily, our termite exterminators in Stagecoach are certified entomologists with the knowledge and skills necessary to ensure your home is protected. Our no-tent termite treatments in Stagecoach are eco-friendly and minimally invasive, using EPA approved materials to give you exceptional results without harm. Our termite treatment in Stagecoach includes:
A thorough termite inspection where we determine the extent of the infestation, as well as the species we're up against.
A customized termite treatment plan that is guaranteed to eliminate ALL termites in your home, guaranteed.
Exceptional customer service from the experts at EnviroCon, who also happen to be certified entomologists! 
A 12-month termite warranty which means we guarantee your home will be termite-free for one whole year.
GET PEST FREE FOR ONLY $57/MONTH!
Rodent Control in Stagecoach
Having rodents invade your space can put the well-being of your home and family in jeopardy. These furry pests can chew through wires and insulation, contaminate your food, leave behind droppings, and even spread a variety of diseases. While they may seem intimidating, rodents don't stand a chance against our rodent control in Stagecoach. Our rat exterminators will aid in the complete rodent removal from your home, no matter how well they're hiding, and give you back the peace of mind you deserve.
Comprehensive Treatment with Lasting Results
While one rat or mouse in your home may not seem like a big deal, they can quickly multiply until you're battling a full fledged rodent infestation. This makes fast rodent removal a necessity, which our rat exterminators and prompt rodent control in Stagecoach can help with. We work carefully to get rid of rodents in your home without putting your family or pets in harm's way, giving you one less thing to worry about. When you partner with us for rodent removal, our rodent exterminators in Stagecoach will:
Thoroughly inspect your home to identify affected areas.
Create a custom treatment plan that works with your home's unique needs.
Use a combination of humane baits and exclusion devices for complete rodent removal.
Perform exclusion repairs to provide lasting relief by ensuring rodents can't get back inside.
Sharing your space with rodents is stressful enough, which is why we strive to make our rodent control in Stagecoach as hassle-free as possible. Part of that includes offering same-day service options, so you never have to wait for relief.
Mosquito Services in Stagecoach
Mosquito, Fleas, and Ticks
If the first thing that enters your mind when you think of spring and summer is mosquitos, then it could be time to get the help of the pest control professionals at EnviroCon. Don't waste another season swatting away swarms of blood-sucking pests, itching bites, and worrying about diseases like Zika and West Nile Virus. With our unbeatable mosquito control in Stagecoach, we'll make the outdoors enjoyable again, and we'll do it at an affordable price! Call us today and get your first mosquito service free.
Mosquito Removal That's Affordable AND Effective
At EnviroCon, our goal is to make your job easy. When it comes to getting rid of mosquitos, all you have to do is call our 24-hour phone lines and we'll handle the rest. Designed to be as hassle-free and effective as possible, our mosquito treatments in Stagecoach consist of the following services:
An initial inspection by a local mosquito exterminator to identify breeding sites and create a customized treatment plan.
Thorough mosquito spraying to eliminate the existing infestation and obstruct the breeding cycle. 
Recurring mosquito service to keep the population under control long term.
Eco-safe and pet-friendly products for your total peace of mind. 
Year-round protection from mosquitoes, fleas, ticks, and fire ants for as low as $75/month with our SafeLawn Package.
Cockroach Control in Stagecoach
With places to hide and food to eat, your house is the perfect environment for cockroaches to thrive. At Envirocon Pest Control though, we stop roaches in their tracks! With our cockroach control in Stagecoach, you can count on a roach-free home that lasts all year. Cockroaches are among the sneakiest household pests out there so an infestation can sneak up on you in a hurry. Make sure that you're always one step ahead with help from Texas' best. 
Our cockroach control includes:
24 hour phone lines to help you get rid of roaches whenever you need.
Family-friendly, EPA approved products.
The area's best and most knowledgeable cockroach exterminators.
A full money-back guarantee if you aren't happy with our service.
And more!
Same-Day and Saturday Roach Control
We can pretty much all agree on the fact that rodents are nasty. So when they get into your home, we at Envirocon understand that you want to get rid of them as quickly as possible. Enter our available same-day and Saturday service! We aim to provide cockroach control on your schedule to make sure you don't have to live with them for any longer than neces
Same Day Service For Fast Relief
We know that managing a pest infestation can be stressful, so we work hard to offer our customers quality care and same-day pest services to make the process as stress-free as possible. We are happy to offer a variety of perks specially designed to make partnering with EnviroCon a pleasant experience, including:
Flexible scheduling: We offer same and next day services to make getting relief from household pests a breeze no matter how busy your schedule is.
A money-back guarantee: We offer a 100% money back guarantee, so you can rest easy knowing that if you are unhappy with our services, you can get a complete refund for all of our services.
Free re-treatments if your problems persist: We are so confident in the results of our services that we offer free re-treatments and a money-back guarantee if your pest problems continue in between visits.
If you're ready to partner with a pest control company that cares, EnviroCon is the way to go! No matter if you're looking for an exterminator in Magnolia or Stagecoach, EnviroCon is here for you!