Same-day Pest Control in Houston Only $41/Month!
Your home is supposed to be a safe and relaxing retreat from life, so finding pests in your sacred space easily causes anxiety. No matter the problem you're dealing with, EnviroCon's Houston, TX exterminators can clear your home of pests in no time.
What kind of problem are you having? Select all that apply.
Pest Control in Houston
As a locally owned pest control company company here in Texas, our customers are also our neighbors--- which means you aren't just partnering with a big-wig company that doesn't know your name or family. You're partnering with a company that cares. Our team of Houston pest control service experts take great pride in providing services to our friends and fellow families in the local community! And we also happen to be great at what we do.
Services We Provide in Your Area
Image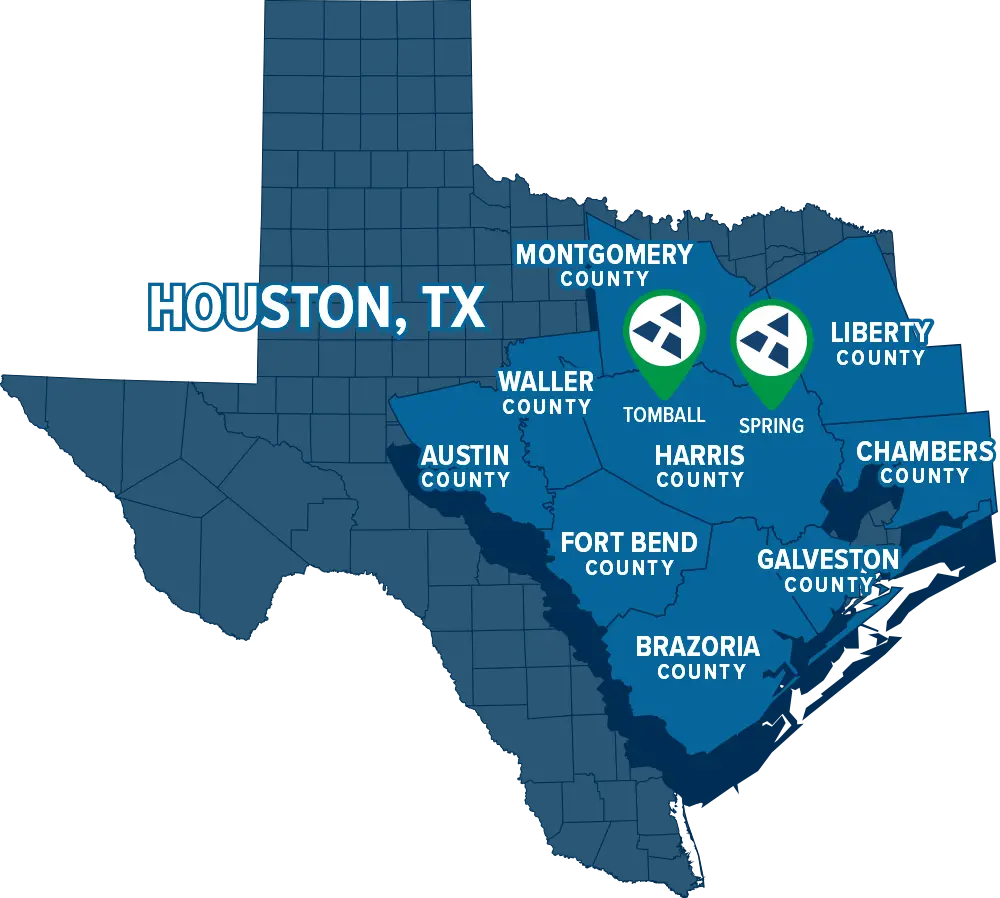 General Residential Pest Control in Houston
Image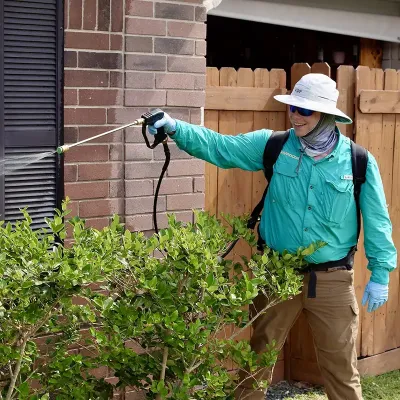 When bugs invade your home, chances are you want them all gone---quickly! Here at EnviroCon, we know just where pests like to hide and the best ways to get rid of them - and we'll do it all while keeping your family safe. Our Houston pest control services are hassle-free and effective so you don't have to think twice about pests. If you're tired of sharing your home with pests, give us a call on our 24-hour phone lines and our Houston exterminators will help you in no time. So whether you're looking for pest control services in Katy or in Houston, EnviroCon has you covered! When you partner with us for pest control in Houston, we will:
Provide a thorough home inspection in order to pinpoint entry and exit points for common pests and bugs and determine all infested areas.
Develop and implement a treatment plan that will get rid of each and every last bug! What's more, we'll make sure they don't come back.
Focusing on preventive pest control services as well.
Return to your home for recurring treatments and inspections to ensure long-term prevention
We handle all sorts of types of pests in the area, and we're ready to help you take back your home from pests!
Termite Exterminator in Houston
Termites are called the "silent destroyer" for a reason--they can cause expensive damage to your home before you even know it. If you suspect these destructive pests, it's not too late to stop them. With EnviroCon's termite control in Houston, you can protect your home for the long haul. Texas has a variety of termites that can cause thousands of dollars worth of damage to your home. Our exterminators, who are also certified entomologists, offer both reactive and proactive treatments to make sure these termites don't damage your home.
We are proud to offer no-tent termite treatments that:
Free thorough termite inspections
Are non-fumigation and free of heavy chemicals
Are eco-friendly & minimally invasive
Utilize EPA-approved materials
Your satisfaction is important to us, and we want you to know it! That's why with our Houston termite control, you can rest easy knowing you have our 12-month warranty. With a single treatment, you will be able to keep your family safe and termite-free for at least one full year--guaranteed!
Mosquito Control in Houston - Free Estimates
We're all familiar with the irritating buzzing and itching that comes along with mosquitoes. But what about the viruses they can carry? Mosquitoes can pose a real threat to your family by transmitting diseases like the Zika Virus, Malaria, Dog Heartworm, and more. We begin all Houston mosquito control services with a detailed inspection of your space to identify potential mosquito breeding grounds around your yard. We will then recommend a treatment plan specific to your needs so you can be sure that mosquitoes are a thing of the past.
Safe, Effective Relief from Mosquitoes
We believe that you shouldn't have to choose between safe and effective treatment options, which is why our mosquito control in Houston is both! We use advanced products that are proven to eliminate mosquitoes, and are still family-friendly and don't harm the environment. When you trust our mosquito exterminators to get the job done right, you can expect:
A comprehensive inspection to identify mosquito breeding areas.
Thorough treatment that's customized to your unique needs.
Same and next-day service options, so you never have to wait for the relief you deserve.
Guaranteed results, or your money back!
Rodent Control in Houston
Rodents are terrible house guests. These pests reproduce rapidly, spread disease, contaminate food, and damage wires and insulation in your home. If you need fast and effective rodent control in Houston, look no further than EnviroCon Pest Control for your rodent removal needs. When you partner with our mice and rat exterminators, we will do the following:
Provide a thorough rodent inspection of your home to assess the infestation
Seal entry points to prevent future infestation
Give you the rodent-free home you deserve!
Eco-Friendly Treatments You Can Trust
When dealing with a rodent infestation, most homeowners' first concern is the health and safety of their loved ones. With EnviroCon, you can put that worry away. Our rodent control in Houston is designed with the safety of your family in mind. Our rat exterminators utilize eco-friendly products which are humane but effective and, most importantly, safe for the ones you love. Your comfort and peace of mind will always be the top priority with our rodent removal in Houston!
Roach Exterminator in Houston
Your home is the perfect space for cockroaches: it's warm, has plenty of food and water, and it's filled with hiding places. These pests often hide under appliances, inside cabinets, in closets, and in other secluded parts of your home. This makes it difficult to tell that you have roaches until it's a full-blown infestation. While that might sound overwhelming, our roach control in Houston is here to help!
To eliminate cockroaches, we use EPA-approved products that target pests while keeping your family and the environment safe. You shouldn't have to compromise between safety and a roach-free home—and with our roach control services, you don't have to! We're proud to also offer:
Same-day and next-day services, so you never have to wait for relief.
24-hour phone lines to ensure you always have someone to talk to when you need it.
Treatment from knowledgeable, friendly technicians who will answer any questions you may have.
Insight on preventive pest control strategies to implement.
Our money-back guarantee, which includes a refund if you're not satisfied with your service.
We Guarantee Great Results
Here at EnviroCon, we always guarantee great results. Our exterminators will do everything they can to ensure you're satisfied with the results of our services. If you're not, simply let us know and we'll re-treat your home or refund your last treatment. Our pest control services in Cypress and surrounding areas are unmatched when it comes to customer service!