Same-day Pest Control in Cypress For Only $41/Month!
Have pests made their way into your home? Let EnviroCon help defend your home from ants, spiders, roaches, and more with our pest control in Cypress, TX. Our exterminators will kick pests to the curb so you can sit back, relax, and enjoy your home once again. Check out our same-day pest control services today!
What kind of problem are you having? Select all that apply.
Pest Control in Cypress
Here at EnviroCon, our treatments are not only effective but also safe for your family! Your protection is one of our top priorities, and we prove this with our services. When you choose EnviroCon for your pest control, you can have peace of mind knowing we will provide the best treatment while keeping you safe. No matter if you're looking for exterminator services in Houston or Cypress, we have you covered!
Services We Provide in Your Area
Image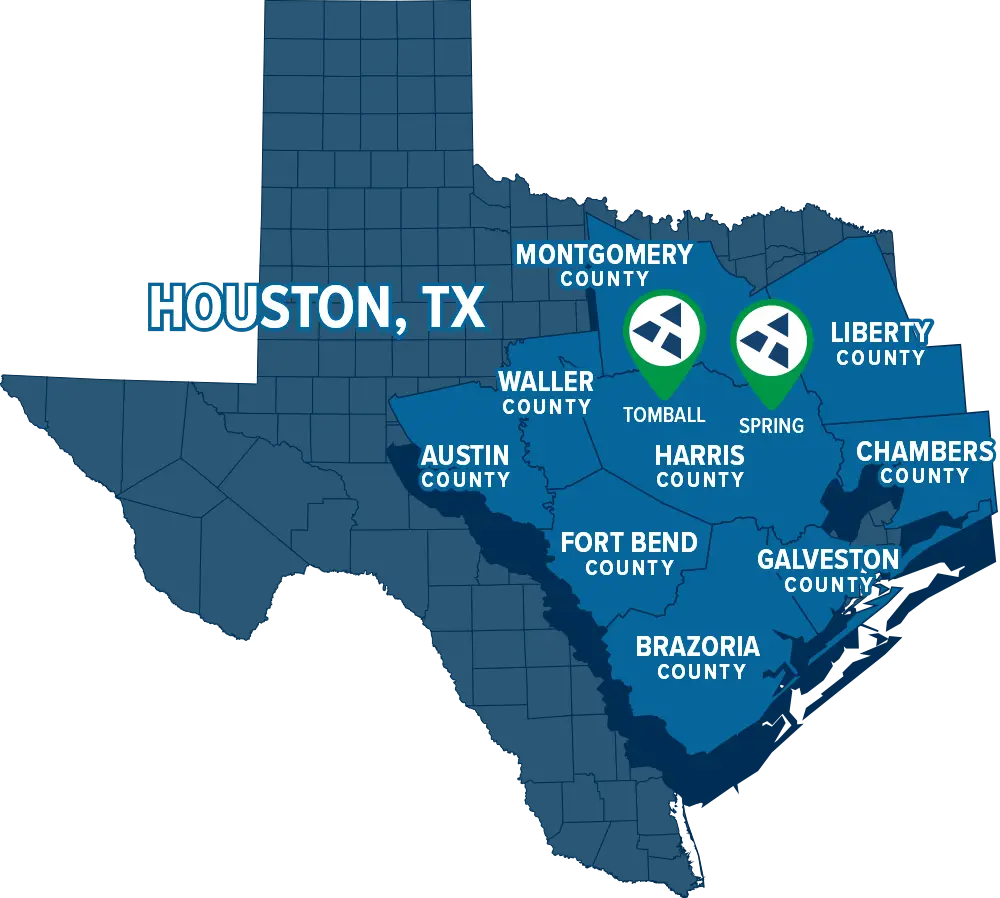 General Residential Pest Control in Cypress
Image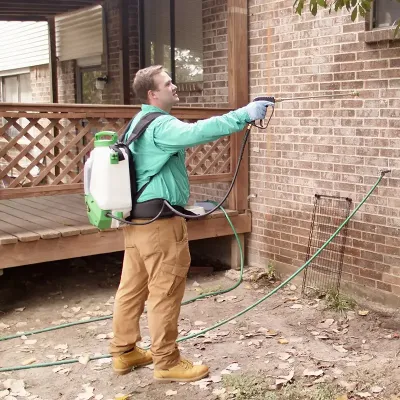 Household pests are something that almost all homeowners face at one time or another, especially in Texas where they live and breed year-round. The good news is you don't have to face these pests alone. Do-it-yourself treatments can alleviate the infestation, but they won't get to the root of the problem. Our pest control in Cypress can provide you with fast, effective, and long-lasting relief from common pests like:
Ants
Spiders
Cockroaches
Silverfish
Beetles
And more!
With our expert exterminators on the case, pests simply don't stand a chance! Once we eliminate your existing pest infestation, we'll put the proper methods in place to make sure they don't return. What's more, we'll come back to your home every few months to inspect and treat the perimeter of your home -- giving you a pest-free home for the long haul. We now offer same-day pest control services!
Termite Exterminator in Cypress
When it comes to termites, you don't want to even attempt do-it-yourself treatments. Professional termite control is the way to go if you want to save your home thousands of dollars of damage in the long run. Not only can termites cost you thousands of dollars in structural damage, but they can also put your family in danger from living in an unsafe home. It's time you team up with the professionals here at EnviroCon to detect current termite infestations as well as keep you protected from future infestations. Our termite treatment in Cypress includes:
A comprehensive termite inspection to determine the severity of the problem
A swift, effective treatment plan
Follow-up inspections to ensure long-term elimination
A one-year warranty to ensure effectiveness
REDEEM $250 OFF A TERMITE SPOT TREATMENT!
Same-Day, No-Tent Termite Control Services
Termites can quickly infest your entire home, but our experts are faster! When you give us a call, our termite exterminators in Cypress can be at your house the next day to ensure that your troubles are under control as quickly as possible. Fast service from our pest control experts can minimize the amount of damage that termites can cause, possibly saving you substantial amounts of money. In addition to fast services, we also offer no-tent termite treatments which are safer for your family. With our one-year warranty, you can have peace of mind knowing termites won't return when we're protecting your home!
Mosquito & Tick Control in Cypress
Here in Cypress, we have hot, humid summers and generally mild winters, making outdoor bugs a problem majority of the year. Unfortunately, insects like mosquitoes, fire ants, fleas, and ticks breed fast -- so they can be hard to control. If these bugs are pushing you indoors, let EnviroCon's exterminators bring you back outside!
More Protection Against Mosquito-Borne Viruses
Mosquitoes have been in the news quite a bit in the last few years with the spreading of the Zika Virus. They are known carriers of an array of diseases that can harm the health of your loved ones -- Zika Virus being among the most common. Malaria, West Nile, Yellow Fever--these are nothing to joke about. If you want to add an extra layer of protection to your yard this summer, our mosquito control in Cypress is the way to go. The first step to preventing mosquito-borne viruses is to prevent mosquito bites. We'll control the mosquito population in your yard, minimizing the chances of getting bit. 
If you're someone that enjoys spending time outside in the grass, then you are inevitably at risk of encountering ticks.  Ticks are small circular insects that can burrow into your skin and feed on your skin and blood.  Not only is this the stuff of nightmares, but it gets worse, they can pass on dangerous tick-borne illnesses to their hosts (you or your pets).  The main illness ticks pass on is Lyme disease which can cause long-term medical issues.  Thankfully you don't have to worry about this with our tick control services in Cypress!  We here at Envirocon know just how important it is to feel safe from ticks, so let us deal with them!  
Bee Removal in Cypress
Texas is known for its beautiful weather all year long, but along with the hot summer days and mild Winters comes the constant threat of stinging insects. Luckily, EnviroCon is here to help! We offer quality wasp control in Cypress to keep your yard free of stinging insects including bees and wasps all year long, so you can enjoy time outdoors every season!
Great Service and Great Results
We believe quality pest control includes great service and great results, and our wasp control is no exception! Our team of certified entomologists works hard to make your stinging insect control experience stress-free and easy. When you partner with us for was control you can expect:
A free estimate - We don't think you should ever be blindsided by the cost of our services, so we offer free quotes to help you see just how affordable our Cypress stinging insect control services can be.
Reduced-risk family-friendly treatments - Our green philosophy drives us to find the most eco and family-friendly treatment options available, so you can feel good knowing our services deliver results without compromising on safety. 
Same-day service options - We want our stinging insect control services to work with your busy schedule, so we offer same-day service options to give you fast relief when you need it most. 
A 100% satisfaction guarantee - If you aren't completely satisfied with our services, we'll give you your money back, guaranteed!
Ready to enjoy your backyard again? Give us a call at 281-215-3151 or click below for your free quote!
Rodent Control in Cypress
Are rodents taking over your home? You're not alone. These frustrating pests invade over 20 million homes each year, and once they're in it can be a chore to get them out. That's where EnviroCon Pest Control comes in. We pride ourselves on providing fast and effective rodent control in Cypress. Our flexible schedule, same-day service, and 24-hour phone lines mean you'll have access to us whenever you need it. Want to learn more? Call us today at 281-356-5284 to find out how we can help you give rodents the boot!
Comprehensive Rodent Removal Services You Can Trust
When you need rodent removal, you need it done right. The longer these destructive pests are allowed to live in your home, the more damage they do—in fact, rats cost U.S. homeowners over $20 billion in damages each year! That's nothing to play around with. When you partner with EnviroCon for rodent control, you can expect a treatment plan you can trust:
First, we'll provide a thorough rodent inspection of your home to identify entry points and areas of high activity
Next, we'll tailor a rodent treatment plan just for you
Finally, we'll use our eco-friendly, professional baits and exclusion devices to remove rodents and keep them gone—for good!
Same-Day Pest Services From Certified Exterminators
Here at EnviroCon, we are dedicated to providing you with the best pest control in Cypress. How do we do this?
We Have Expert Entomologists On The Case: Here at EnviroCon, our pest exterminators are certified scientists who can provide insight into the behavior of pests. Our trained entomologists have years of experience in pest behavior and environments--and are some of the smartest in the industry. All of our pest services are backed by science and research, and that's something not all of our competitors can say!
Same-Day Service Available for Quick Relief: Nobody wants to spend any more time than necessary with pests in their home, and with our same-day services and 24-hour hotline, you don't have to! A quick call to our office will have exterminators to your home within the day, so you can start feeling relief as soon as possible
Green, Family-Friendly Solutions Available: Giving you a pest-free home is one of our top priorities, but as fellow parents, the safety of your family is too. You can trust us to use only family-friendly treatments that are tough on bugs but safe for your loved ones. You can have peace of mind knowing your family and pets won't be harmed during the eradication process.
Need our services but not located in Cypress? We also offer pest control in Spring and other surrounding areas.