Same-day Pest Control in Waller For Only $41 Per Month!
Let's face it: you've got enough to worry about without pests invading your home. Let EnviroCon's team of seasoned professionals help get pests out of your house (and out of your hair) so you can focus on the things that matter. Our pest control in Waller, TX will do the heavy lifting with our same-day pest control services!
What kind of problem are you having? Select all that apply.
Pest Control in Waller
Eco-Friendly Methods
As a locally-owned company, the health and wellbeing of our valued customers are our top priority. We believe in going above and beyond the call of duty in everything we do. Whether you're looking for Tomball pest control or Waller, we have you covered! To ensure that you and your family are satisfied with our pest control services, we offer:
Same and next-day service as well as 24 hour phone lines
Environmentally-friendly pest control solutions
Recurring treatments for long-term pest removal
A money back guarantee if you're not satisfied
And so much more!
Services We Provide in Your Area
Image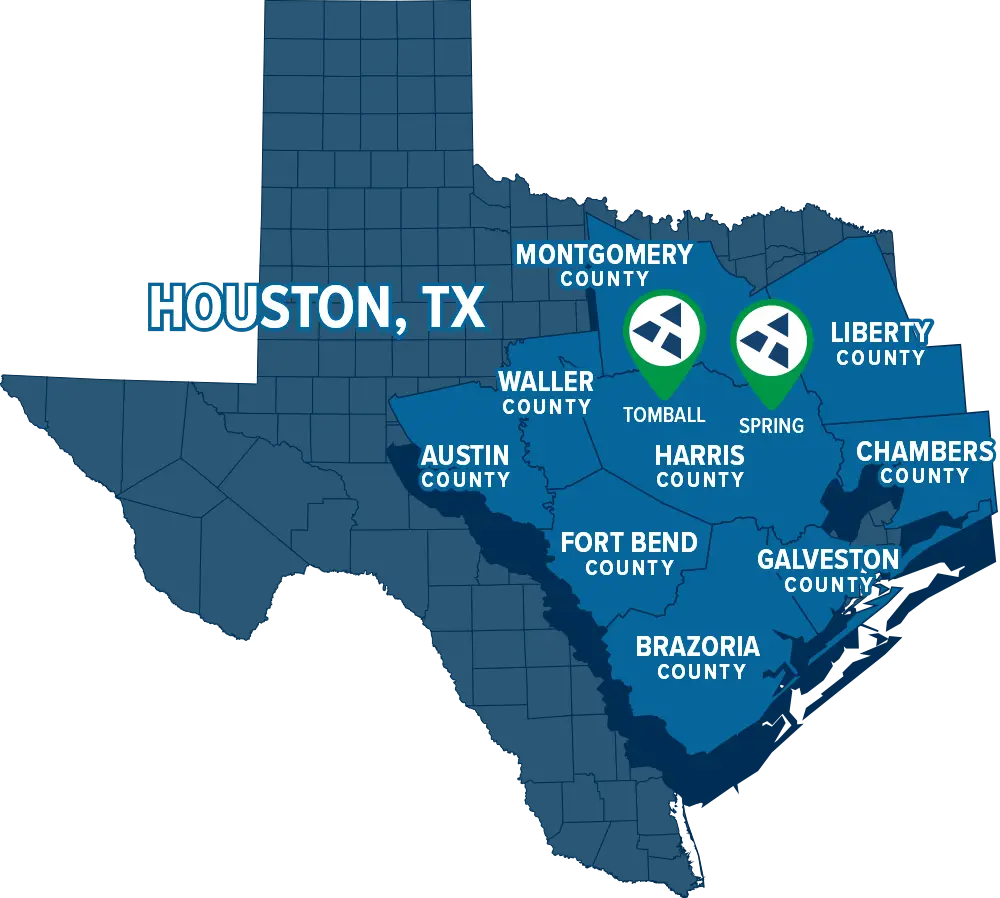 General Residential Pest Control in Waller
Image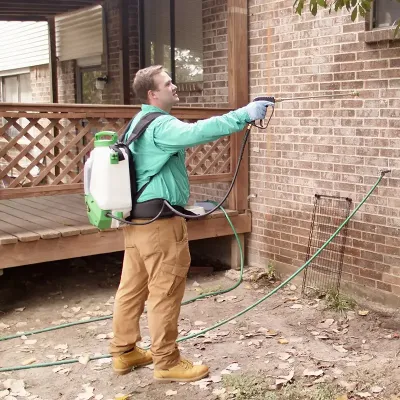 Pests can sneak up on you. By the time the infestation is bad enough for you to notice, pests can wreak havoc on your home and property that could take substantial time and money to fix. If you partner with EnviroCon's skilled team of exterminators in Waller, you can kick back and relax knowing that you're in good hands. Our team will:
We offer same-day pest control services!
Conduct a pest control inspection of your home to root out any potential entryways and high volume areas
Implement a personalized pest control treatment plan that best suits your home and family's needs
Ensure that pests stay gone for good through recurring inspections and treatments when needed
Termite Exterminator in Waller
Homeowners with termite infestations often don't notice these destructive pests until extensive damage is done. Removing termites from your home is almost impossible to do without professional help. Fortunately, our tried-and-true team of experts at EnviroCon have an effective, environmentally-considerate plan for every home, and we'll stop at nothing to keep your property and loved ones safe from the destruction caused by termites.
We Get Rid of Termites in Waller Fast
EnviroCon offers chemical-free, no-tent treatments in Waller that are tough on termites but gentle on your home and family. You won't ever have to endure toxic fumes or leave the comfort of your home. With our EPA-approved termite treatment plans, EnviroCon eradicates termite colonies by:
Performing a complete termite inspection to determine your individual risk or infestation level,
Using comprehensive, family-friendly solutions to treat your home for a variety of termite species - including Drywood, Dampwood, Formosan, and Subterranean Termites.
Applying liquid treatments into the soil that create a barrier zone around your home and repel termite colonies for the foreseeable future.
Ant Exterminator in Waller
Ants may be tiny, but their sheer number plus their uncanny ability to get into your house make them a formidable foe for any homeowner. When you put your trust in EnviroCon's innovative pest control methods, we promise to get rid of ants and make sure they never darken your door again. 
CONTACT US FOR SAME-DAY SERVICE!
Relief From Ants in Waller
DIY solutions for ant infestation end up costing you more time and money in the end, but EnviroCon Pest Control targets ant colonies at their source and throughout your home to make sure that you enjoy long-term relief. We also create customized prevention plans to keep future colonies from infiltrating your home. When you partner with us for ant control in Waller, we'll keep your home ant-frere by: 
Running a close inspection of your home for any potential hiding places and entry points
Offering same and next-day ant control treatments
Creating a personalized ant treatment plans for complete ant removal and prevention
And so much more!
Mosquito Control in Waller
The buzz of a mosquito is usually closely followed by a small, red bump and days of discomfort and paranoia. Aside from the irritation, mosquitoes can also carry a host of harmful diseases like Zika, West Nile Virus, Dog Heartworm and more. EnviroCon's exterminators have the techniques and the products to effectively and efficiently deal with any mosquito problem you may have. Our mosquito control is as effective as it is because we deal with not only the adult mosquitoes, but also any eggs in all likely breeding grounds. 
CALL NOW TO HAVE A MOSQUITO-FREE YARD
How our mosquito control works: 
First, we will complete a detailed inspection of your yard to identify potential breeding grounds and hotspots. 
We then develop a customized treatment plan specified for your needs. 
Fast implementation of that treatment plan on a schedule that suits you.
Recurring treatments to ensure your home remains mosquito-free. 
Roach Exterminator in Waller
Cockroaches are notoriously sturdy animals, able to survive in extremely harsh environments. If you provide them with a warm house, plenty of available food and water, and all sorts of places to hide in, then they will thrive. They can fit anywhere and everywhere inside of your home—combine that with fast reproduction, and you could be dealing with a full infestation before you know it. That's where our expert technicians and EPA-approved cockroach control comes in. 
Our cockroach control in Waller includes:
A complimentary inspection of your entire home to determine the extent of the infestation and develop a unique action plan. 
The fast and effective implementation of the plan to eliminate all cockroaches on the property. 
Family-friendly products are used to make sure that your house will still be safe for you and your loved ones.  
Repeated retreatments to ensure that there are no recurrences of the problem.