What kind of problem are you having? Select all that apply.
Pest Control in Mission Bend
Are pests stressing you out? Put your DIY methods to a halt, and opt for professional pest control services. At EnviroCon Pest Control, our customers come first, and we're determined to deliver the best results possible. When you partner up with a locally-owned business, we can guarantee you'll experience extraordinary customer service, without compromising on results. Our exterminators in Mission Bend are experts at their craft, and we're ready to prove it to you.
Our pest removal team will:
Conduct a detailed pest inspection to determine the cause of the infestation.
Draw up a treatment plan that is developed to get rid of pests efficiently, and put it into action.
Provide options for preventative pest control.
Pay you periodic, recurring visits to keep you protected long-term.
Image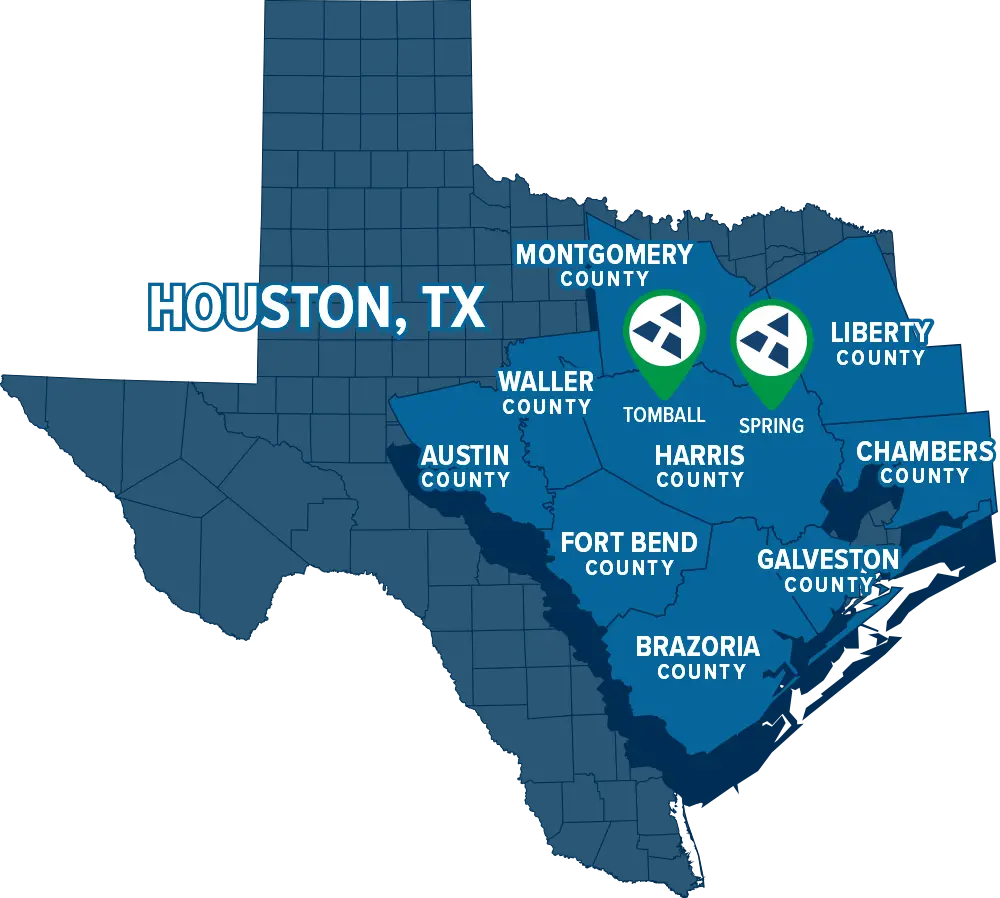 Same-Day Pest Control Services
We want to be there for you when pests take over, and you can always count on us to have a solution when you need it. Our 24-hour phone lines make it easy for you to get ahold of us when pests strike, so you'll never have to wait long for professional help. Give us a chance, and our expert exterminators in Mission Bend will be there in no time. 
Termite Treatment in Mission Bend
Termites are extremely destructive, and most of the time, you may not even know they're there. They tend to be quite sneaky, so it's best not to be blind-sided when you start to notice damage being done to your home. If you think you may have fallen victim to a termite infestation, don't hesitate to call the termite removal experts. Our experienced team will find an effective solution long before these pests can cause costly damage to your home. 
Our termite control in Mission Bend offers:
A free termite inspection to get a full understanding of the severity of your termite infestation.
We'll tailor a termite treatment plan specifically to your home and your termite infestation.
We use liquid termite treatments to kill existing termites and keep future termites away from your home!
CONTACT US, AND GET YOUR FREE TERMITE INSPECTION TODAY!
Family-Friendly Termite Control
At EnviroCon Pest Control, we prioritize the safety and well-being of your family with our non-fumigation alternatives. This treatment process was made specifically as a minimally-invasive way to get rid of termites without the use of questionable chemicals. Our no-tent treatment options can benefit you by:
Making sure you can kick your feet up in the comfort of your home during treatment.
Offering reassurance that no damage will be caused to your home due to harsh chemicals.
Being just as effective in killing termites as tenting-based alternatives.
Rodent Control in Mission Bend
We don't believe rodents belong in your home, and we think you'd agree. They have the potential to spread deadly diseases, pollute your food supply, and destroy your insulation. When it comes to getting rodents out of your home quickly and efficiently, look no further than EnviroCon Pest Control. With our rodent removal services, your home will feel safe and comfortable again right away. 
Our rodent control services include:
A comprehensive rodent inspection to analyze the severity of the infestation.
Closing off any entry points where rodents may have gotten into your home.
A rodent-free home, for good!
GET YOUR FREE RODENT INSPECTION TODAY!
We Guarantee Your Satisfaction
We're serious about our results, and always ensure our customers have a top-notch experience at the end of the day. If you aren't happy with your experience, all you have to do is give us a call, and we'll make it right. This includes a full refund, and we'll re-visit your home for another treatment at absolutely no cost to you. When you opt for our rodent control in Mission Bend, you'll never be disappointed. 
Results and Service You Can Trust
When we service your home, your satisfaction is always top of mind. We aim to provide exceptional services, while also keeping you and your loved ones safe. We hire only the best exterminators to conduct detailed inspections of your home, so you can feel confident knowing you're getting the best value for your money. Throughout the entire process, we'll give you nothing less than ultimate transparency, because your trust is important to us. Choose a locally-owned small business who cares, and we'll deliver an unmatched experience.