Fruit Fly Control in Houston Area
Why Do I Have Fruit Flies in My Home?
Fruit flies are one of the most annoying of pests to deal with because of how hard they are to get rid of. Flies are attracted to food and moisture -- so your home is likely providing one of those! Fruit flies feed on decaying matter, especially ripe or rotting fruits and vegetables in your kitchen. Since fruit flies are found in unsanitary conditions and feed on decaying produce, they are also a potential health concern and could carry diseases into your home.
Image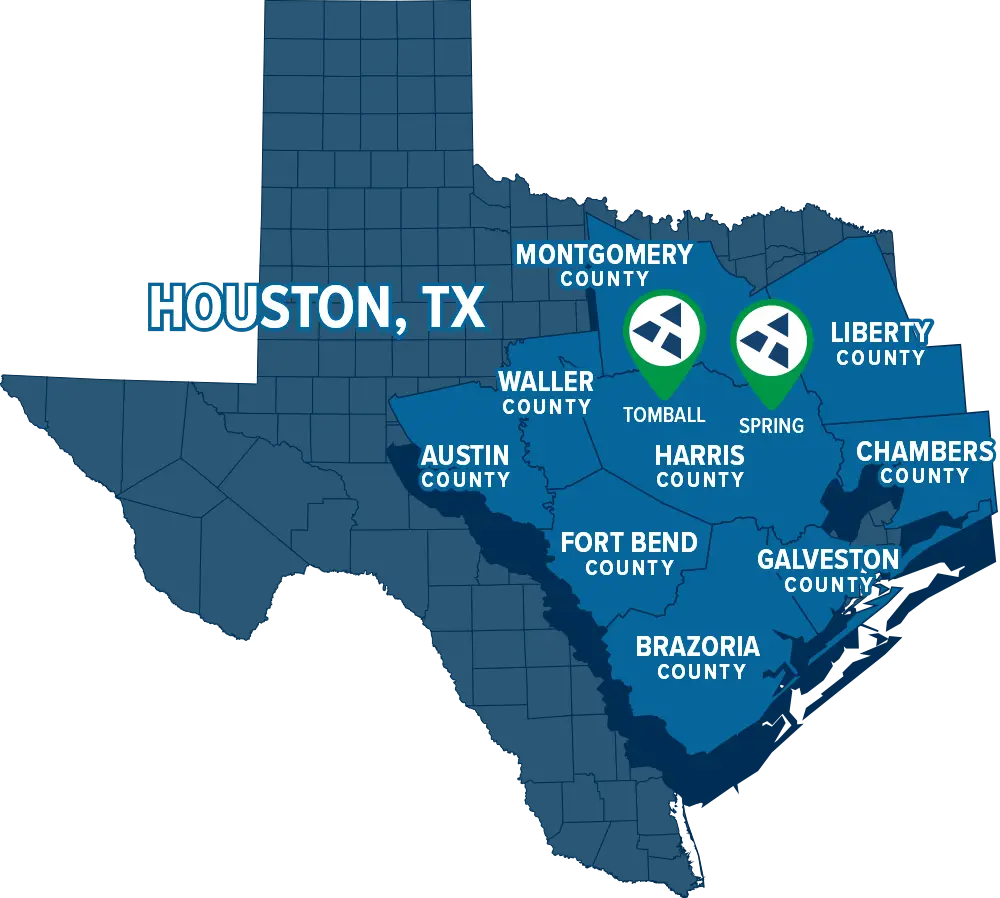 How Do I Get Rid of Fruit Flies For Good?
Fruit flies are especially bad in the summer because of the fruit available in the summer months and the humidity and excess moisture that's naturally in the air. You'll notice your fly problem is probably the worst around July and August -- and guess what, you're not alone!
Fruit flies are notoriously hard to eliminate, but here's a few things you can try:
To get rid of fruit flies, the source of your problem is, well, fruit! You'll need to remove all rotten and overripe fruit from your kitchen and get rid of the garbage immediately.
Moving forward, you'll want to store fruits and veggies in the fridge, regularly change your garbage, and keep counter surfaces clean and sanitized. 
Need Fruit Fly Control in Your Home? We Can Help.
Fruit flies can be extremely hard to get rid of. Don't worry -- the experts at EnviroCon can help eliminate your fruit fly problem for good. When you give our exterminators a call, you'll receive the best service possible from start to finish.
Here is how our process goes:
First, we will complete a complimentary, thorough inspection of your home to determine exactly where the fruit flies are coming from. 
From there, we will implement a highly effective fly treatment plan to target breeding grounds and eliminate the existing infestation. 
After our initial treatment, our team will return to inspect and treat your home quarterly to ensure long-term relief from fruit flies.
Should these pests return in between scheduled visits, we'll come back to treat your home at no additional cost to you.
With the expert entomologists at EnviroCon on your side, you can enjoy a pest-free home for the long haul! 
Get $100 off Your First Fly Treatment
Our weather here in Texas makes it a perfect haven for flies, so they are a year-round problem for many homeowners. Rather than mask the problem with a one-time treatment (and have them come back!), we recommend getting to the source of the problem through recurring, quarterly pest control treatments around your home. This way, you can enjoy a fly-free home not just today, but all year round! If you sign up for one of our recurring pest control packages, we'll even give you $100 off your initial treatment!
Feel Confident in Our Money-Back Guarantee
We understand that when you choose a pest control company, you want a company with guaranteed results. When you partner with EnviroCon, you can live worry-free with our guaranteed results. With recurring pest control services, we offer a money-back guarantee -- which means we promise you'll be satisfied with our services or we'll give you your money back. Should you choose a one-time treatment option instead, we'll offer a 30-day warranty -- which means if roaches persist within 30 days, we'll come back to retreat for free. Please note, anything outside of the 30-day warranty will not be covered.